Orlando weather forecast: Beautiful stretch of weather continues in Central Florida
ORLANDO, Fla. - Tonight's low: 63 degrees
Tomorrow's high: 85 degrees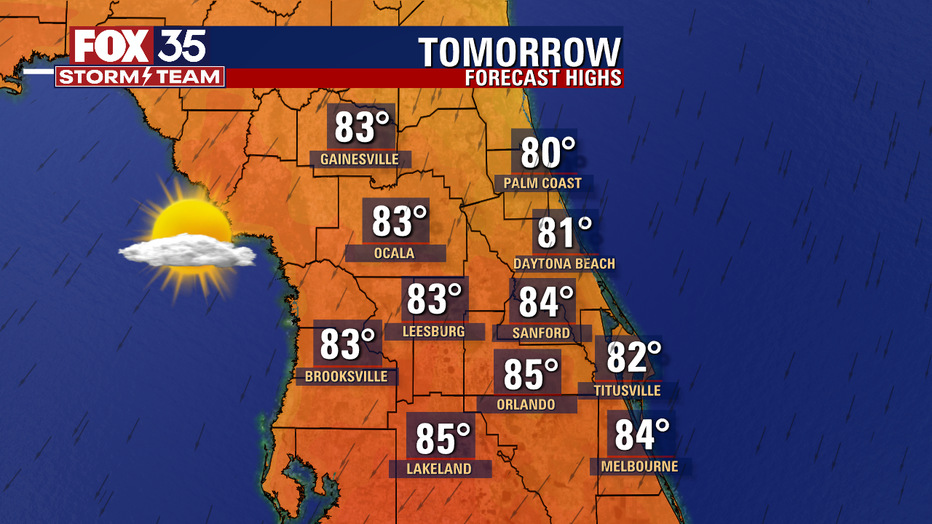 Rain: 20% (Coastal Shower)
MAIN WEATHER CONCERNS:
Our pleasant weather pattern will continue tonight into Sunday with mostly clear skies and cool overnight temperatures. While not as cold as previous nights, expect lows in the low to mid 60s aside from north-central spots in the 50s.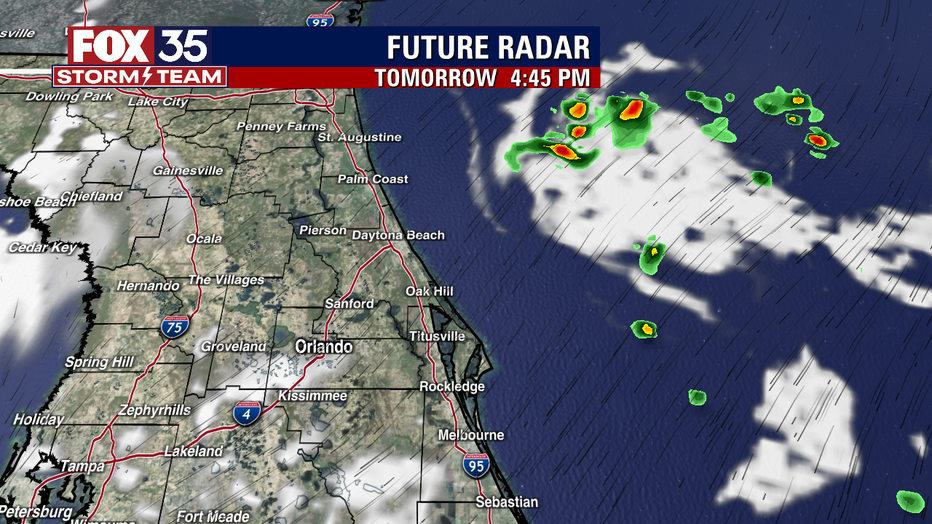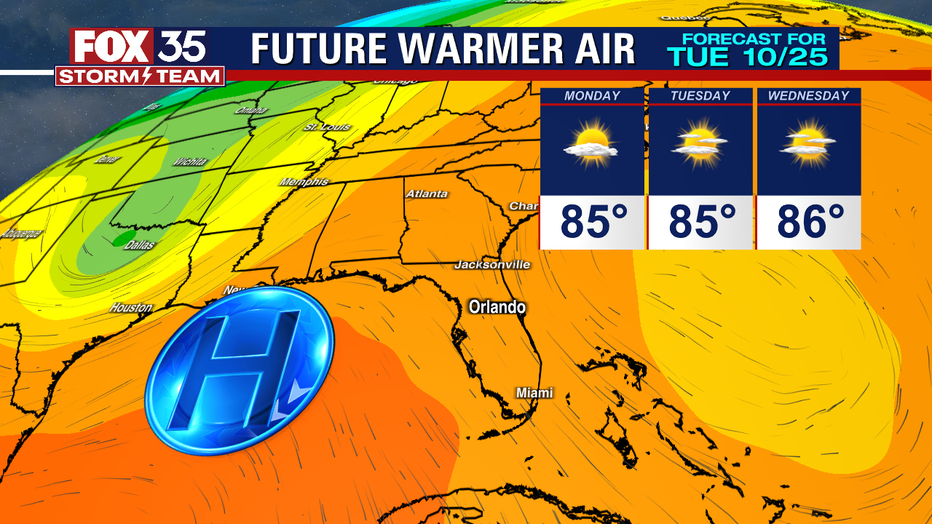 Rain chances could continue along the Space Coast thanks to an offshore system. A few showers may move onshore during the day.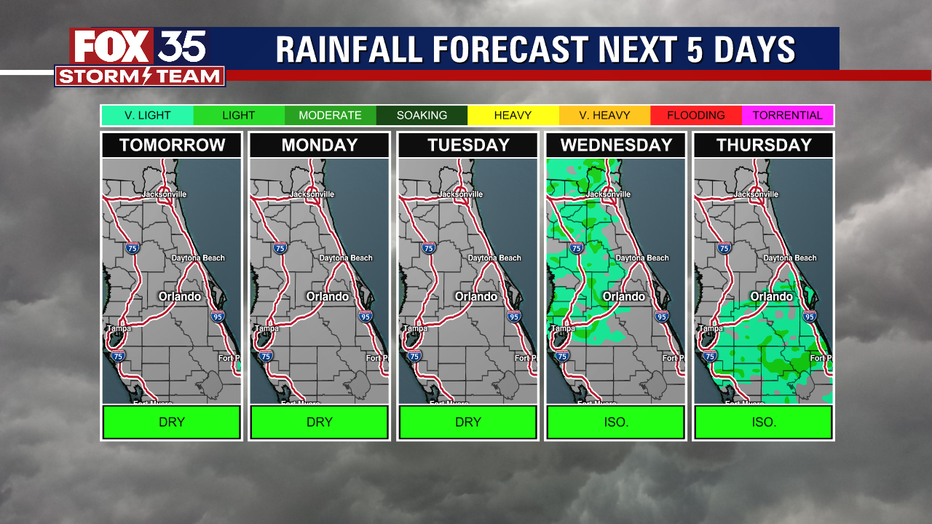 BEACHES:
Fantastic beach weather again Sunday with abundant sunshine and a north breeze. A stray rain chance continues. Surf will remain 3-4' with a moderate rip current risk.
THEME PARKS:
Hard to beat weather for the parks Sunday with more sunshine and humidity held in check. It will warm to near 85 with no chance of rain.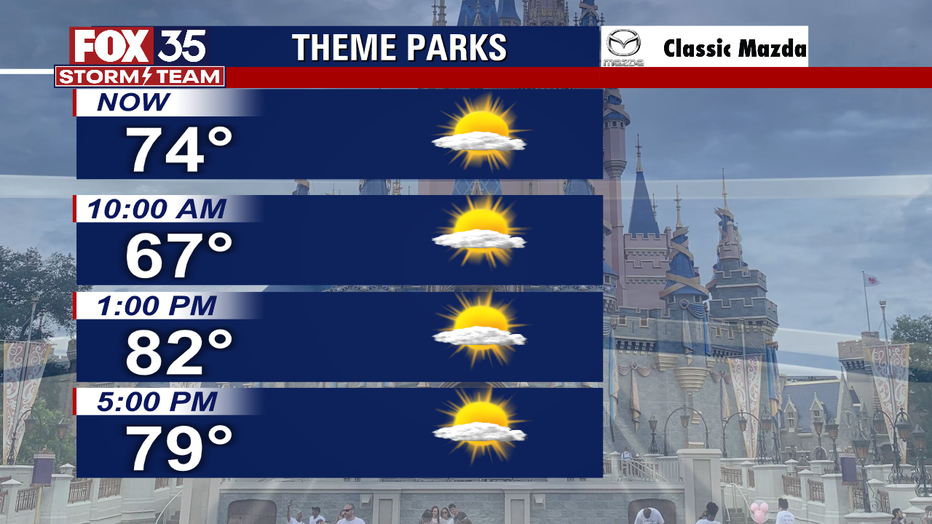 OUTLOOK:
Temperatures will trend warmer in the final full week of October with highs back in the 80s for most.
Still, rain chances look scant with a mid-week front not expected to bring much in the way of rain. Sunshine should remain abundant.