Tropical wave shows potential for development, forecasters say
ORLANDO, Fla. - The FOX 35 Storm Team is tracking a newly-emerged tropical wave off of Africa that has a 30% chance of developing into a tropical depression over the next five days, according to forecasters at the National Hurricane Center.
"Conditions are marginally supportive for a system to form," said FOX 35 Storm Team Meteorologist Brooks Garner, "but it's a sign of an active season ahead in the main development region."
Garner said that if the system holds together, we could be dealing with a tropical wave in the Caribbean Sea as we approach the Fourth of July holiday.
It was another soggy afternoon across Central Florida. A front located to our north and a high accumulation of tropical moisture is driving rain those chances.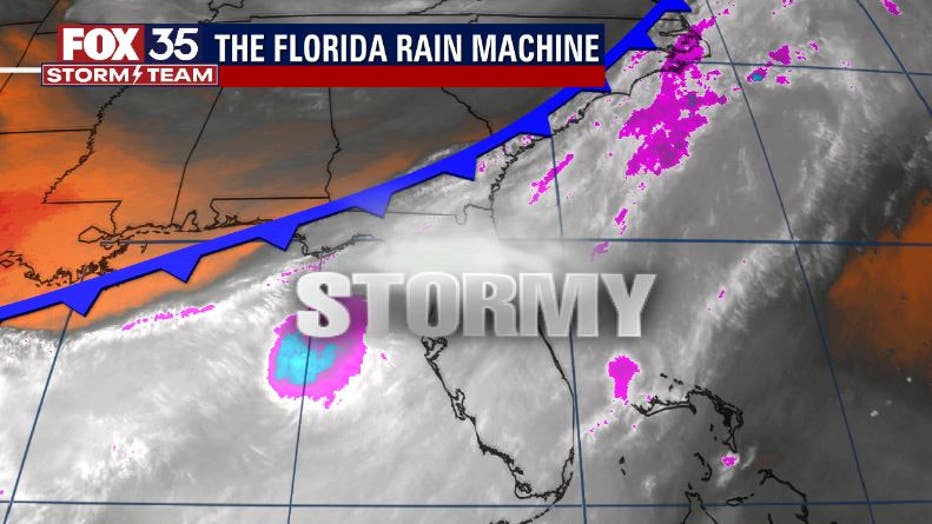 Ironically, areas north of the front are much drier with some beautiful weather starting across Georgia, all the way north to Chicago, Illinois. Hardly the case around Central Florida.
TRACK THE TROPICS: Visit the FOX 35 Storm Team Hurricane Center for the latest tropical weather outlook and more
Wednesday's rainfall estimates ranged anywhere from two to five inches with some of the heaviest amounts reported in Lake County. 
WEATHER ALERT: Download the FOX 35 Storm Team Weather app for live radar, severe weather alerts, and daily forecast reports on your phone
A similar pattern is expected through Friday.  Watch for flooding in low-lying areas: This has been an issue in many areas over the last few evenings.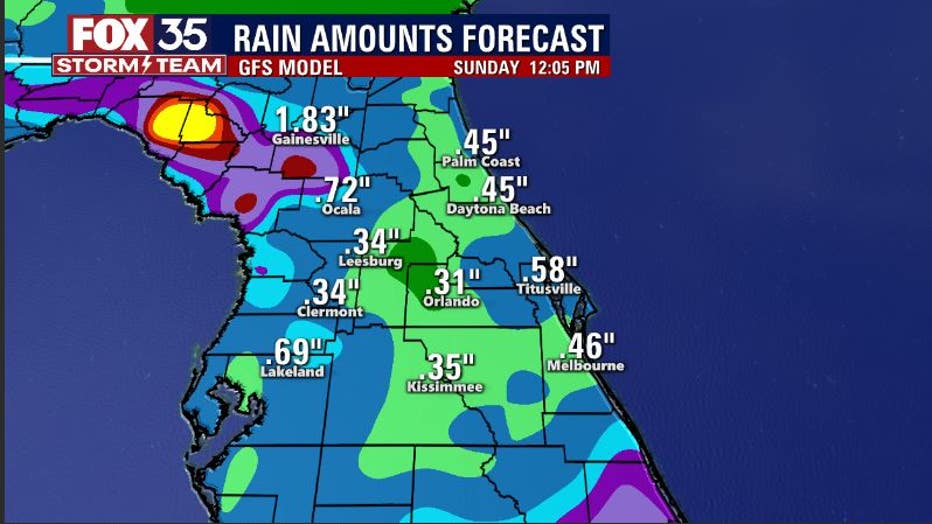 Forecast models are also showing some considerable rain accumulations, adding to our recent increases in the rain bucket. Looking ahead over the next several days, rain chances will stay rather plump with only limited drier air sneaking into Florida at times. 
MORE NEWS: Passenger inside one of the first test cruises share their experience
Rain will become more isolated as we get into the weekend and usher in drier air.
Watch FOX 35 Orlando for the latest Central Florida news.