Apopka family mourning loss of 7-year-old killed in car crash: 'Everything goes in a second'
APOPKA, Fla. - The family of a young boy killed in a car crash in Apopka, Florida is in a state of shock as they mourn the loss of their loved one.
Arcangel Miranda-Lopez is the father of Jayden Miranda, the 7-year-old passenger who died in a two-car collision, according to Apopka Police. The driver of the other car was reported to be Marcus Antone Williams, whom police believe was speeding away from a car burglary he had just committed near Martin Place Boulevard.
Williams is accused of crashing into Jayden, his brother, and his mother. The mother was on the way to drop the children off to school. Miranda-Lopez said he's having a hard time keeping himself composed in the midst of the traumatic event. FOX 35 News conducted interviews with the Miranda family in Spanish, with the help of an interpreter.
"There's no way to describe it," Miranda-Lopez said. "We gave so much to [him] and everything goes in a second." He described his son as respectful and playful. "He would wait for me when I came from work… and now I don't have that."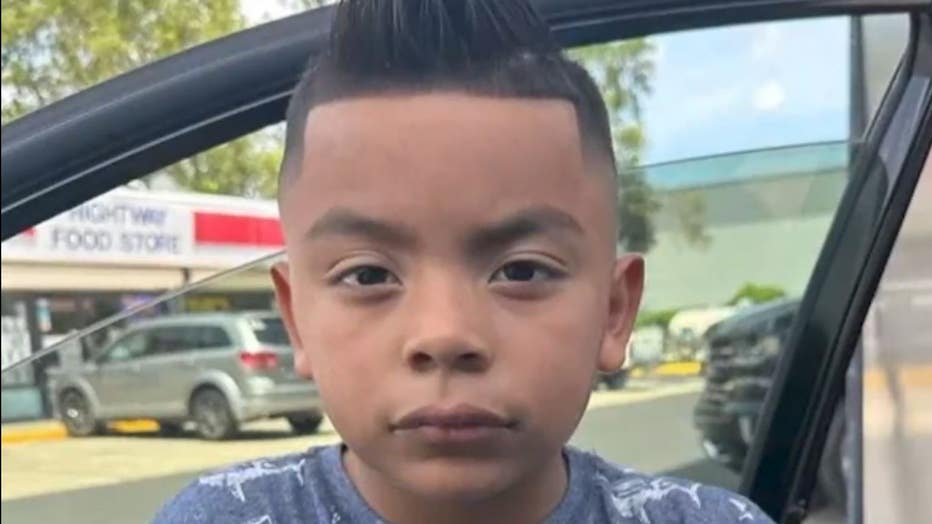 Jayden Miranda, of Apopka, Florida. [Credit: Family handout]
His wife is still in the hospital recovering from serious injuries to her back and legs. He said she has a long road to recovery. He said while his other son was fine physically, he was concerned about his mental state moving forward. 
Miranda-Lopez said he gains strength from the support of his family members. On Friday, dozens of loved ones gathered at the house to share their condolences and help in any way they could.
The family's neighbor, Evelyn Ponce, served as an interpreter for Wendy Miranda, Jayden's aunt. 
"No words can explain how bad they feel," Ponce said on Wendy's behalf. "She feels really sad. They can't imagine. Now they don't have their baby."
There is a GoFundMe set up to raise funds for funeral and medical expenses.
Williams is in police custody being treated for the injuries he sustained during the crash. Once he is released from the hospital, he will be transferred to Orange County Jail on several charges including Felony Murder.
"There should be justice because they took away [my son] and they left [my wife] injured," Miranda Lopez said.