Orlando weather: Below freezing temperatures possible in parts of Central Florida this weekend
ORLANDO, Fla. - Today's high: 53 degrees
Tonight's low: 34 degrees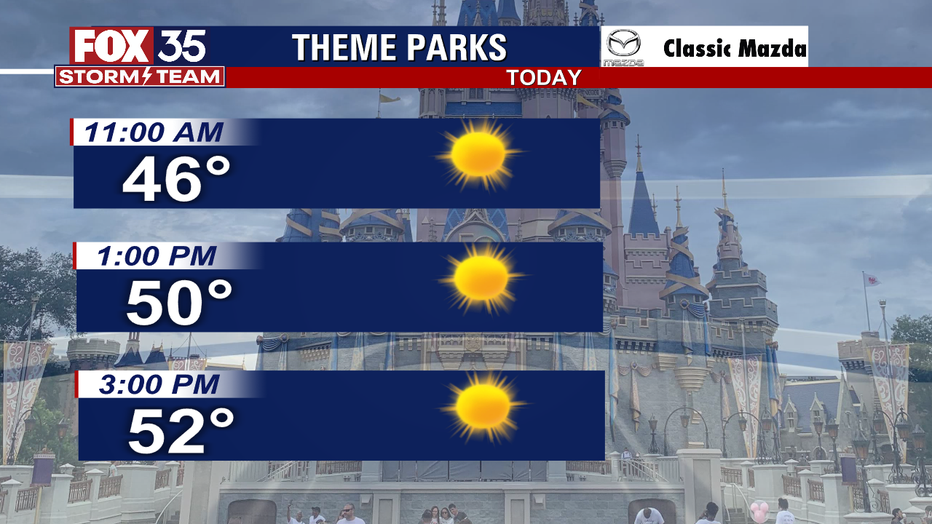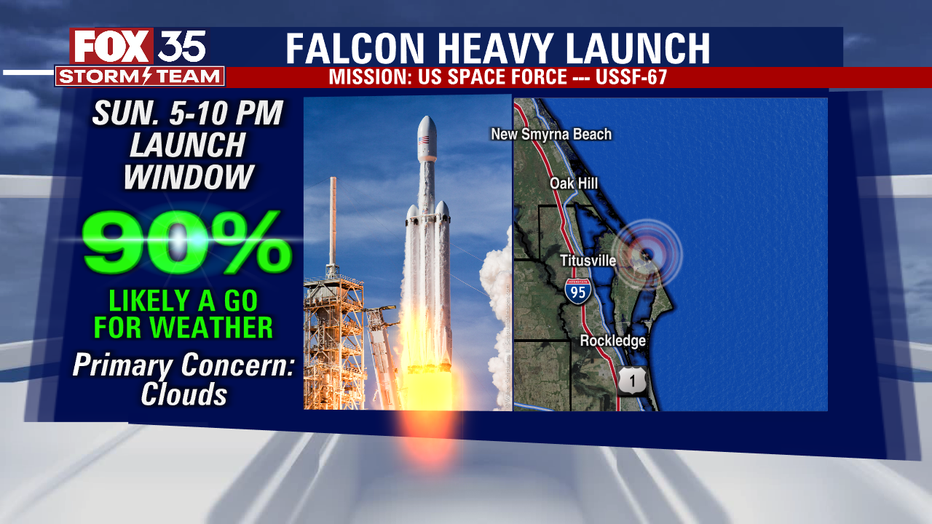 Main weather concerns:
A bitter cold Saturday thanks to a blustery north wind that could gust up to 25-30 mph at times today. Feels like temperatures will range in the upper 30s to upper 40s area-wide. A Freeze Watch is in effect for counties north of Orlando tonight with lows falling at or below freezing. Bring in those plants!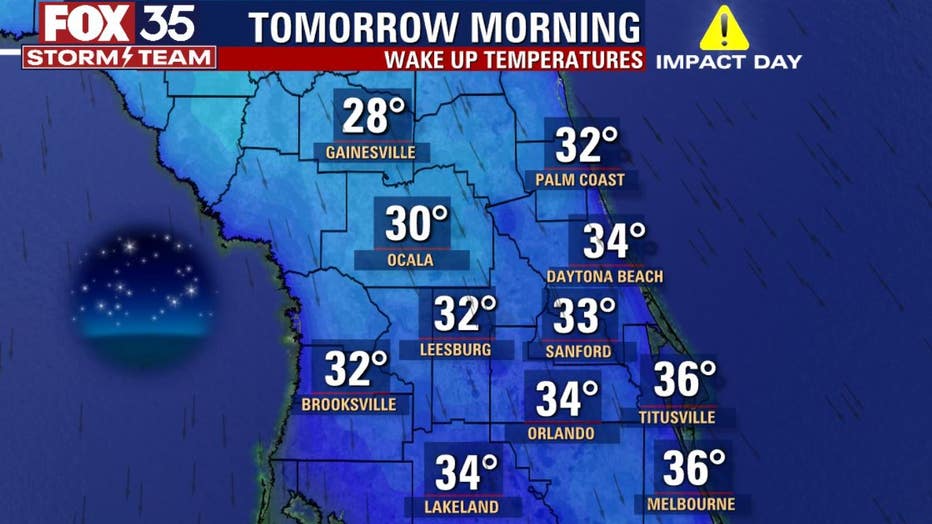 On Saturday afternoon, the National Weather Service said a Freeze Warning is in effect from 4 a.m. to 8 a.m. Sunday for inland Volusia, Osceola, Okeechobee and southern and northern Lake counties. The National Weather Service says frost and freeze conditions will kill crops, other sensitive vegetation and possibly damage unprotected outdoor plumbing.
BEACHES:
Not the best of weather for the beach despite abundant sunshine. Highs will only make it into the mid 50s at best today with a gusty northwest wind all day. Winds won't subside until after sunset.
THEME PARKS:
Don't forget a jacket if your heading to the parks today! Highs will only reach 54 this afternoon with a gusty wind persisting all day.
OUTLOOK:
The chill won't last long as temperatures begin to rise Sunday with highs back in the 50s and 60s. 
It'll be cool early in the week but by Wednesday, most should reach back into the 70s. By the end of the week, the 80s make a return. We'll continue to see sunshine all week long with little to no rain chance.