Buc-ee's one step closer to opening new Central Florida location
OCALA, Fla. - It looks like the opening of a new Buc-ee's location in Central Florida is closer to becoming a reality. 
Marion County leaders unanimously approved a zoning proposal on Tuesday during a meeting that would bring the popular Texas-based gas station to Ocala, east of Interstate 75 near W. Hwy 326. The proposal still has to be certified by the Clerk of Court.
According to documents, the location would have an 80,000 square foot travel center with 120 fueling stations and 750 regular parking spaces, with 28 electric vehicle spaces.
The Ocala location will be the third Buc-ee's in Florida. There are currently locations in Daytona Beach and St. Augustine.
TRENDING: This Florida gem is the state's oldest restaurant -- and it takes up an entire city block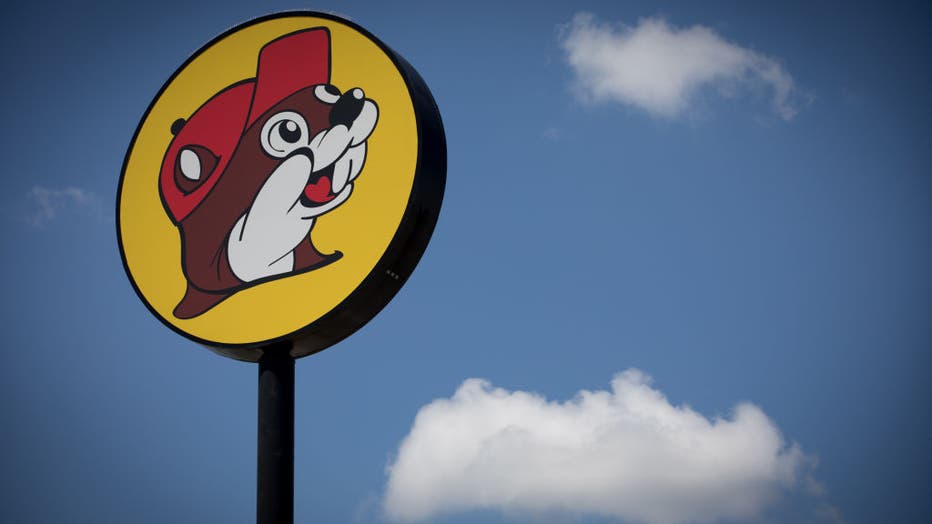 TERRELL, TEXAS - JULY 13: A sign for a Buc-ee's convenience store stands in Terrell, Texas, Saturday, July 13, 2019. The Texas company with a cult-like following is expanding throughout the southeastern United States. (Photo by Allison V. Smith for T
According to the Buc-ee's, 5.4 million people visited the Daytona Beach location throughout 2022 and spent on average 30 minutes inside the store. Weekends were understandably busier than weekdays, according to Buc-ee's data.
MORE NEWS: These 4 theme parks in Florida are among the best in the country: report
The gas station is known for its thousands of snack, meal, and drink options for travelers, including Texas barbecue, homemade fudge, kolaches, and its famous Beaver nuggets. It's also known to have some of the cleanest restrooms in America – and being a gas station with thousands of people passing through each day – that's no easy feat to accomplish. 
It's not known yet when the Ocala location could open.