Carnival Cruise Line warns unruly spring break passengers could face hefty $500 fine
Carnival Cruise Line is warning passengers ahead of spring break that unruly passengers could be slapped with a hefty $500 fine and forced to disembark early.
In its updated cruise ticket contract, Carnival stated that any passenger whose behavior impacts "the comfort, enjoyment, safety or well-being of other guests or crew" is expected to be detained on board and taken off the ship. The passenger could also be banned from sailing on Carnival Cruises in the future.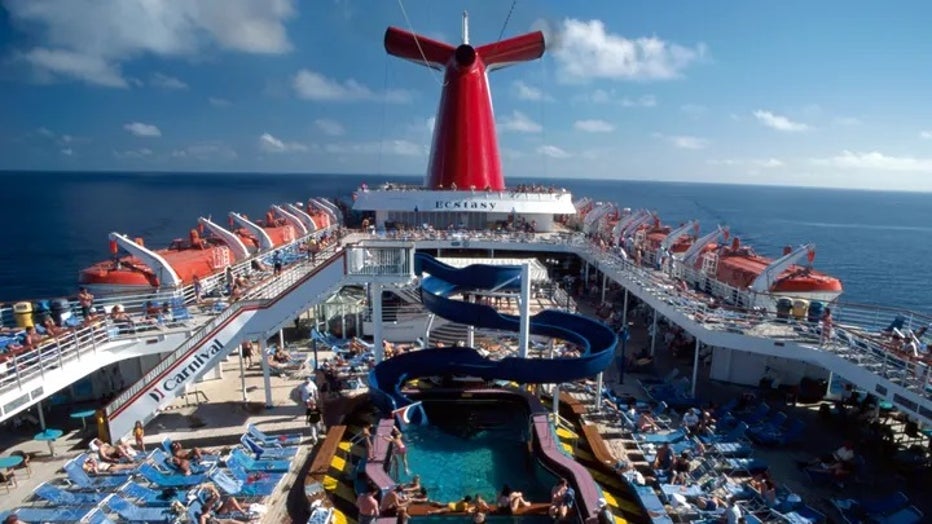 Carnival Ecstasy cruise ship, Lido Deck, swimming pool. (Photo by: Jeffrey Greenberg/Education Images/Universal Images Group via Getty Images / Getty Images)
CONSIDERING A CRUISE? HIGH SEAS MAY BE THE RIGHT OPTION FOR BOTH FAMILY AND WALLET
Violating the disruptive behavior clause could lead disruptive passengers to pay a $500 fee and a "reimbursement of expenses incurred by Carnival as a result of the detainment or disembarkation," the company wrote in the contract.
In a statement to Fox News Digital, a Carnival spokesperson shared that the cruise line hopes to rarely need to enforce the $500 fine, however, they will follow the set guidelines in the cruise ticket contract that guests sign before boarding if needed.
"We do not expect to be implementing these fines much, but on those rare occasions when guests cross the line and disrupt the vacation of others, we will follow our guidelines." a Carnival spokesperson said.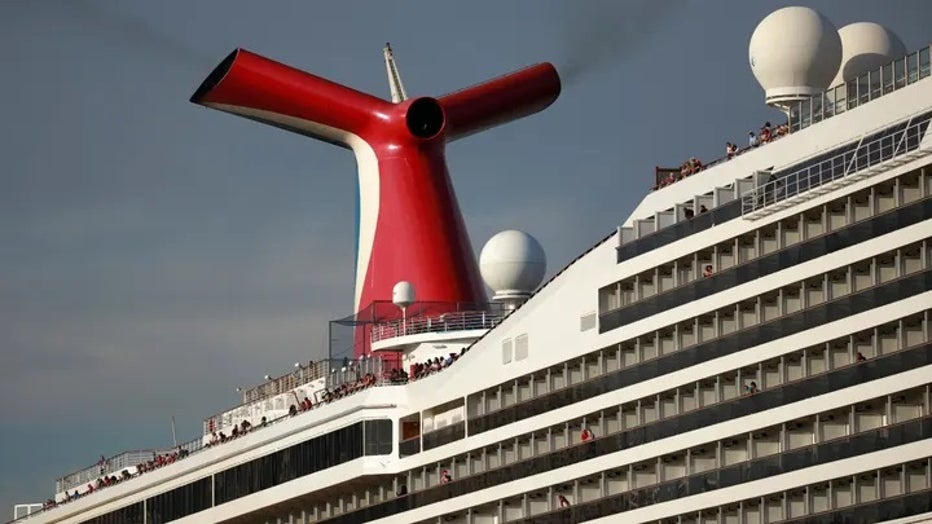 The Carnival Valor cruise ship sets sail from the Port of New Orleans in New Orleans. (Luke Sharrett/Bloomberg via Getty Images / Getty Images)
The update follows the introduction of a curfew for passengers under 18. Unless accompanied by an adult or participating in a ship-run activity for kids, underage guests are required to leave all public areas by 1am.
"Youth Curfew: Guests 17 years of age and under who are not accompanied by an adult in their traveling party, 21 years of age or older, must be clear of all public areas by 1:00 a.m. each evening unless involved in a Club 02 or Circle C teen activity," Carnival's new guidance says, which is listed within the company's Minor Guest Policy.
FLIGHT CANCELED OR DISRUPTED? KNOW YOUR RIGHTS
The cruise line branded as "all about fun vacations" is getting serious inappropriate guest behavior after there has been an uptick of rowdy behavior across the tourism industry. 
In recent months, videos have surfaced on social media of brawls breaking out on cruise lines.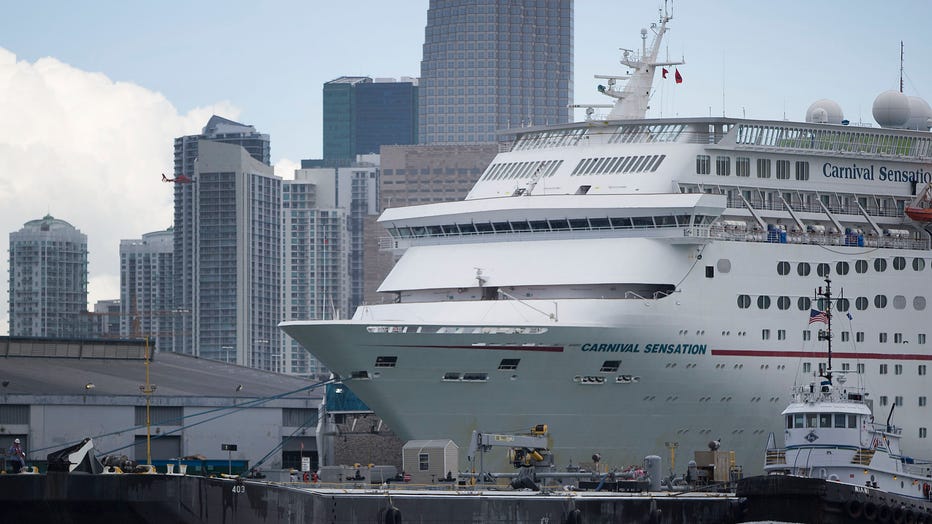 A Carnival Cruise ship is docked at the Port of Miami (Photo by Joe Raedle/Getty Images)
The airline industry has also suffered with an increase of unruly passenger behavior including fights onboard the aircraft. The Federal Aviation Administration announced 2,359 reports of unruly passengers as of Dec. 15, 2022. 
LINK: Get updates and more on this story at foxbusiness.com.