National Hurricane Center watching 2 systems in Atlantic: Tropical Depression 12, and disturbance 1
ORLANDO, Fla. - The National Hurricane Center is tracking two disturbances in the Atlantic – Tropical Depression 12 off the coast of Africa, and Disturbance #1, which is near the Windward Islands.
Will both have any impact on Florida? Currently, both are not expected to impact Florida.
Tropical Depression #12 is expected to be short-lived, according to the National Hurricane Center. It's about 440 miles west of the Cabo Verde Islands with maximum sustained winds of 35 mph. 
NHC said the depression could become a tropical storm Tuesday night or on Wednesday, which would become Julia. The storm is then expected to dissipate by Thursday night.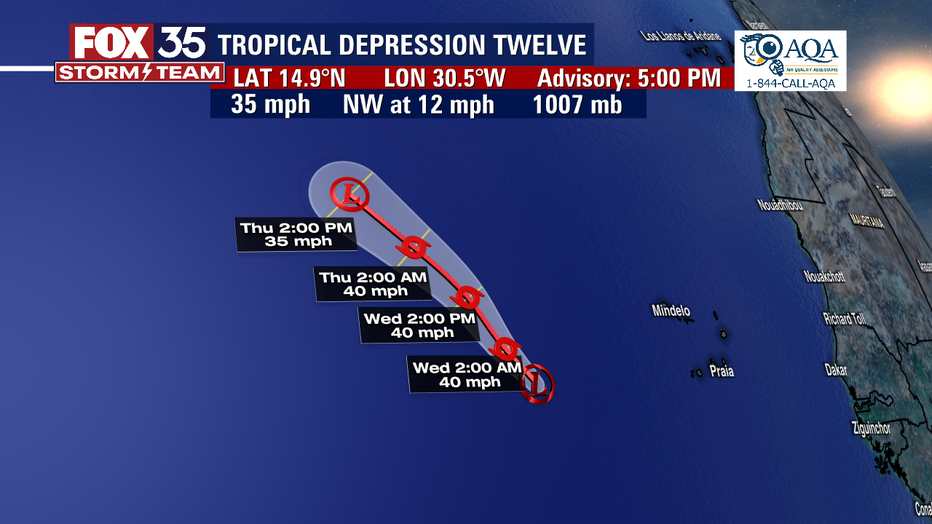 Disturbance #1 is east of the Windward Islands, and has a 40% chance of becoming a tropical depression over the next couple of days if the system stays within the Caribbean and away from land. The Windward Islands, northern parts of South America, and the ABC Islands (Aruba, Bonaire, and Curaçao) could see heavy rainfall, localized flooding, and gusty winds.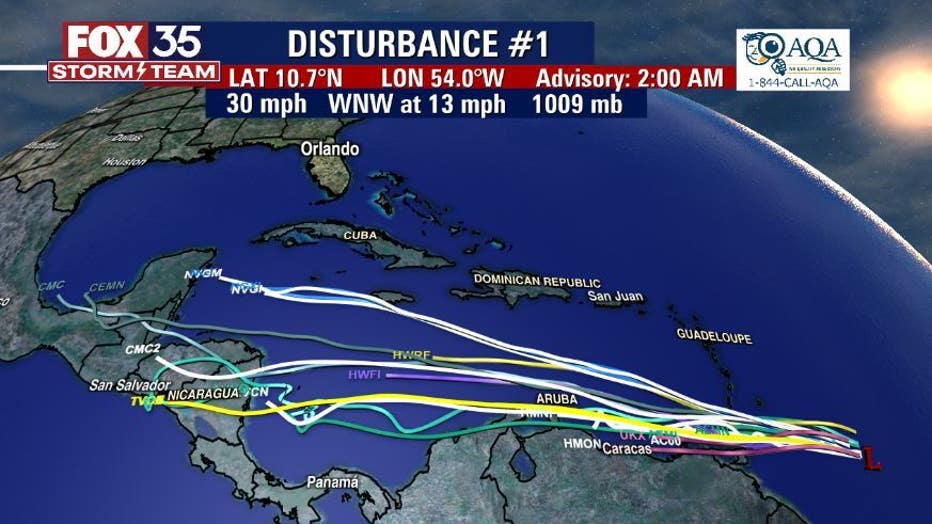 RELATED: Hurricane Ian aftermath: Get paid $1,300+ a week as debris monitor in Florida
October ranks as the third-most-active month (behind September and August) for tropical activity in the Atlantic Basin, typically producing about two named storms, one of which becomes a hurricane. And every other October, on average, one of those hurricanes intensifies into a "major hurricane," achieving Category 3 or higher intensity on the Saffir-Simpson Hurricane Wind Scale.