Ex-Florida Gators football player sentenced to 25 years for murdering girlfriend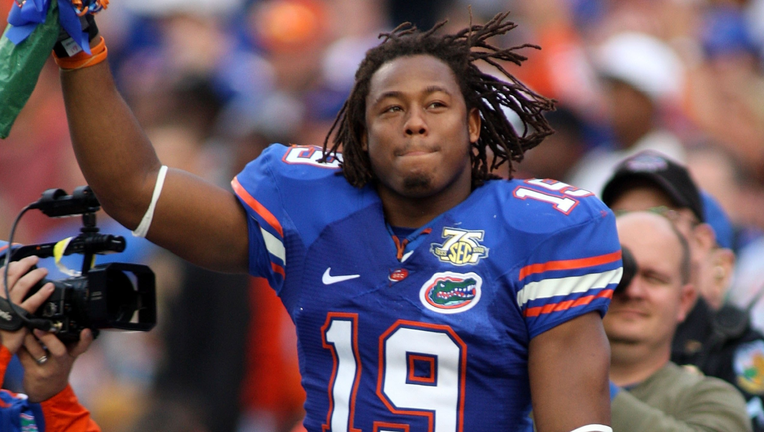 article
FORT MYERS, Fla. - Earl Antonio "Tony" Joiner was sentenced to 25 years in prison after the 2016 murder of his girlfriend, the State Attorney's Office said in a news release last month. 
The former Florida Gators football captain was found guilty on one count of second-degree murder, which carries a 25-year minimum, mandatory sentence. In addition to jail time, the 37-year-old was ordered to avoid contact with the girlfriend's family. 
Joiner was first arrested in 2019, despite the crime having happened sometime between February 13-14, 2016, officials said. His girlfriend, Heyzel Obando, was found shot to death in her Fort Myers apartment. Joiner reportedly called 911 and said he discovered her, bleeding and unresponsive. 
Early on in the years-long case, the Fort Myers Police Department said they didn't have enough evidence to make an arrest. It wasn't until phone records from Joiner's phone were obtained that a warrant was issued for his arrest.