FOX 35 Storm Team watching area off Florida coast for possible tropical development
LAKE MARY, Fla. - The FOX 35 Storm Team continues to track a low-pressure system over the southeastern United States that has the potential to develop into something tropical once it moves over the warm waters of the Gulf Stream off the Atlantic Coast.
The National Hurricane Center says there is a 20% percent chance for development over the next two days and 30% over the next five. 
"This possibility is remote, but regardless, heavy rain is expected across Central Florida this weekend due to pooling tropical moisture associated with this feature. Currently, no long-range projections suggest this will become anything big, but it is another reason to always be prepared with your hurricane season kit, and stay weather aware with the FOX 35 Storm Team," says FOX 35 Storm Team Meteorologist Brooks Garner. 
WEATHER ALERTS: Download the FOX 35 Storm Team Weather app for live radar, severe weather alerts, and daily forecast reports on your phone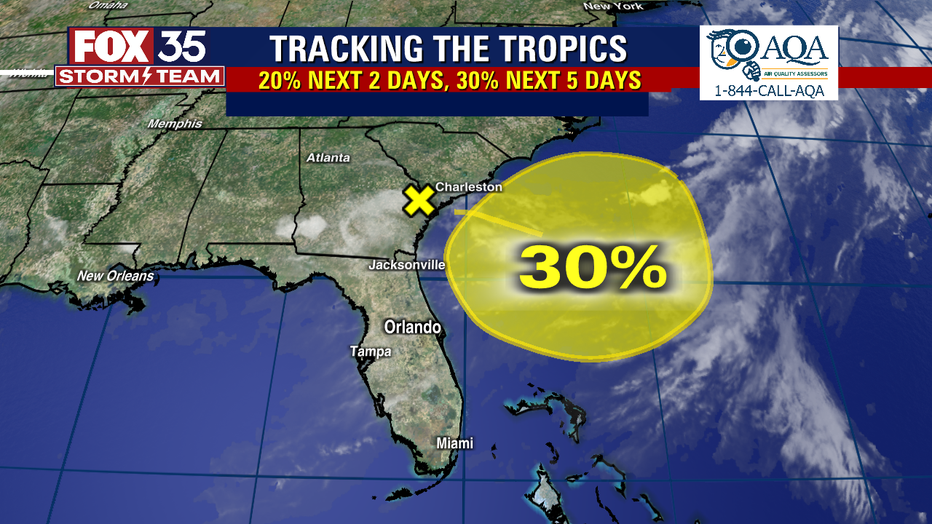 RELATED: It's here! Saharan dust arrives in Central Florida
"If it does develop, where might it track? Most systems that form here go northeast, away from Florida, but two in the last 20 years – Beryl in 2012 and Edouard in 2002 -- did come our way," explains FOX 35 Storm Team Meteorologist Brooks Garner.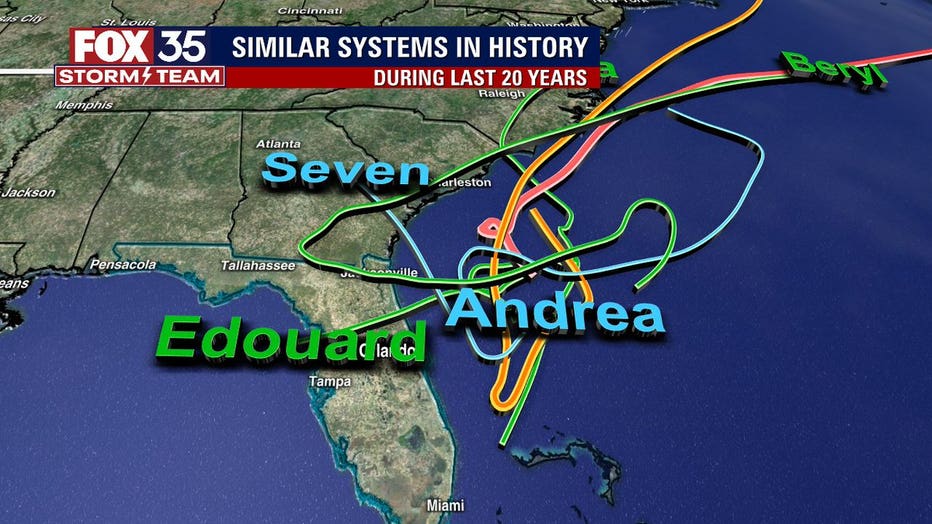 TRACK THE TROPICS: Visit the FOX 35 Storm Team Hurricane Center for the latest tropical weather outlook and more
Depend on the FOX 35 Storm Team to keep you weather aware.