Frontier offering cheaper 'all-you-can-fly' unlimited summer flight pass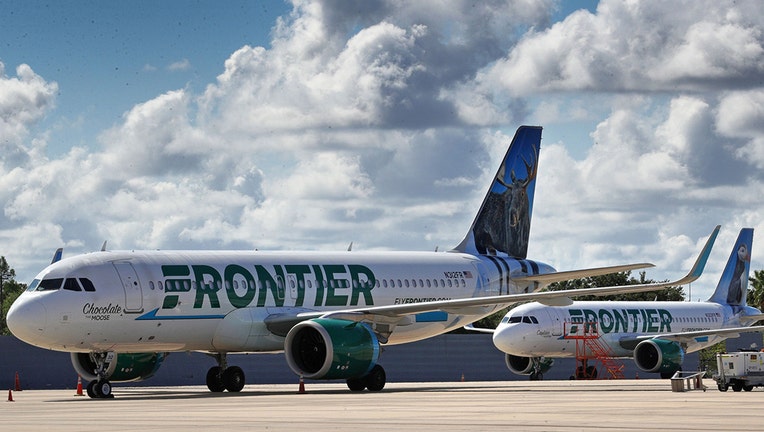 article
ORLANDO, Fla. - If you're starting to make summer travel plans, this unlimited flight pass from Frontier Airlines could be just what you need.
The airline has introduced its new Go Wild! Summer Pass, which is similar to the annual pass it released last year but at a cheaper price.
For just $399, travelers get unlimited flights to Frontier's domestic and international destinations. Passengers can fly as often as they like between May 2 through Sept. 30, 2023.
"Great for families, students, teachers, and anyone with summer travel dreams!" Frontier's website said.
The new GoWild! Summer Pass is being introduced just as Frontier announces a major expansion of service, including eight new routes to Puerto Rico.
MORE TRAVEL NEWS: Icon of the Seas: Your guide to pricing, itineraries, activities aboard the world's largest cruise ship
There are a few catches to this deal. According to Frontier:
Flights can be booked and confirmed the day before flight departure for domestic travel and starting 10 days before flight departure for international travel
Flights must be booked at flyfrontier.com
Flights are subject to blackout periods in 2023 that include May 25, 26, 29; June 29, 30; July 1-5, 8, 9; August 31; September 1
Ready to fly unlimited? Here's how it works: 
Summer passholders will have to login to their Frontier Miles account the day before they want to hop on a flight. For each flight, you'll pay $0.01 in airfare plus taxes, fees, and charges at the time of booking. When you book, you can also purchase options like bags, seats, and other products, for each flight to customize your travel. 
Once you're booked, you're ready to fly! 
There are a limited number of passes available at the $399 rate and you must be 18 or older to buy the pass. 
"Everyone loves summer vacation and, with the new GoWild! Summer Pass, you can enjoy even more of what you love," said Daniel Shurz, senior vice president of commercial, Frontier Airlines. "For people with flexible schedules, this is a terrific opportunity to have a truly epic summer and then some, soaking up rays on the beach, exploring national parks and visiting new cities."
Frontier is still offering its annual pass for $999 that gives passengers unlimited travel for a full year starting on May 2, 2023.