Brooksville Walmart reopens after explosion, fire involving tractor-trailers
BROOKSVILLE, Fla. - Sandra Armistead was ready to find hot deals this Black Friday, but when she pulled into the Brooksville Walmart, she found what was left of three trailers in the parking lot, after an explosion around 5 a.m.
"One truck was on fire, the second truck started on fire," Armistead explained. "Then the other trucks beside of them caught on fire. The booming stuff was going because of the gas tanks."
Hernando County Fire Rescue says the driver of the first semi-truck told them, he'd just pulled into the loading dock, went inside and heard an explosion.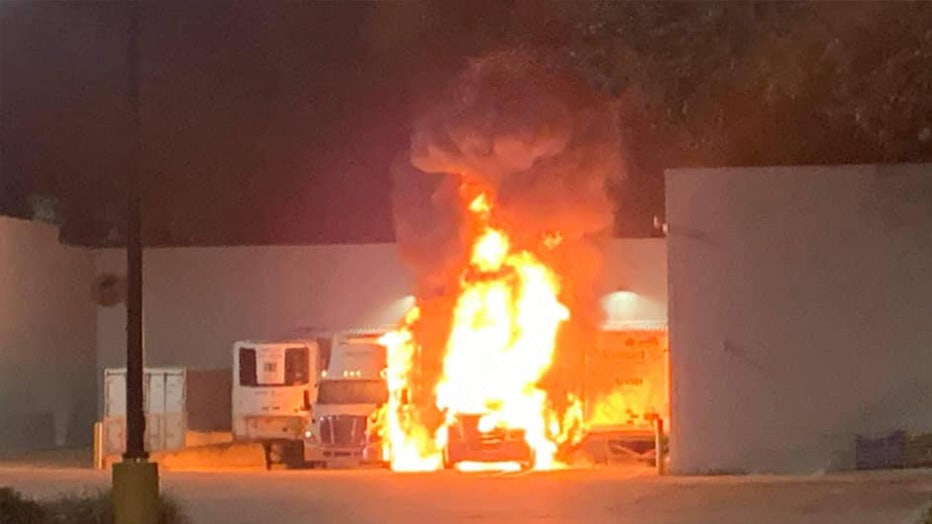 Photo shows flames spreading among the tractor-trailers at Walmart. (Courtesy: Hernando County Sheriff's Office)
Armistead said, "The fire was very high flames when we arrived."
Fire crews had the fire under control within thirty minutes as shoppers looked on.
"You hope everyone is ok and no one is getting hurt or stuck/trapped in there," shopper Darren Tillis said. "It was scary because you thought, is somebody in that vehicle? Or is there somebody back there burning or what? You didn't know if there were any lives back there or not."
READ: Black Friday opens to smaller crowds, shoppers shift to online purchases
According to HCFR, no one was injured, but both semi-trucks and two empty trailers were destroyed. A shocking way to start Black Friday and end 2020.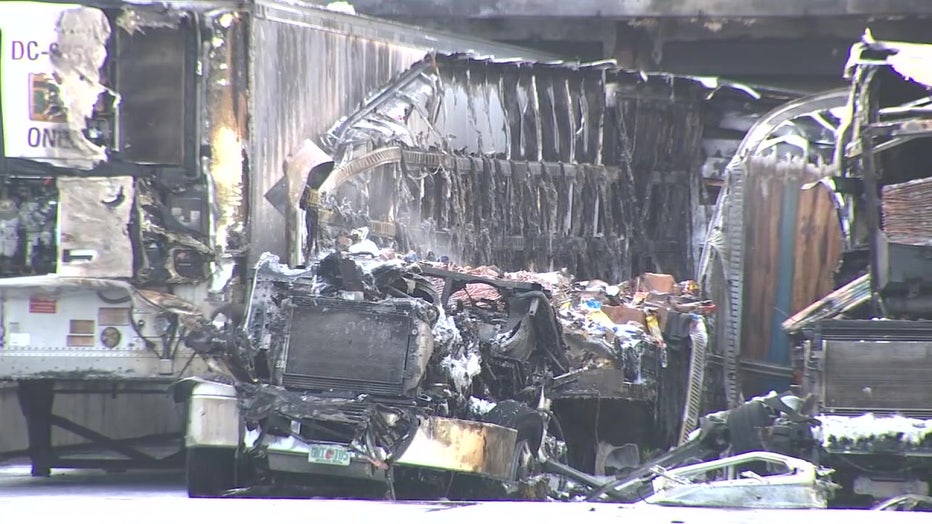 Armistead said, "With so much going on the way the world is this 2020 – it's very sad, very sad, but we'll hope and pray that it gets better."
The cause of the fire currently under investigation by Walmart Corporation. 
CONNECT WITH FOX 13: