Orlando weather: Record heat possible before front brings rain, cooler air into Florida
ORLANDO, Fla. - Tonight's low: 70 degrees | Tomorrow's high: 88 degrees
Main weather concerns: Looks like another hot weekend here in Central Florida. Highs will climb into the upper 80s, not only inland but also along the Atlantic beaches. Gusty winds will develop by late morning and through the afternoon. The gusty winds combined with low relative humidity will create a fire risk this afternoon.  A Red Flag Warning means there is a high risk for brush fires due to low humidity, strong wind, and warm temperatures.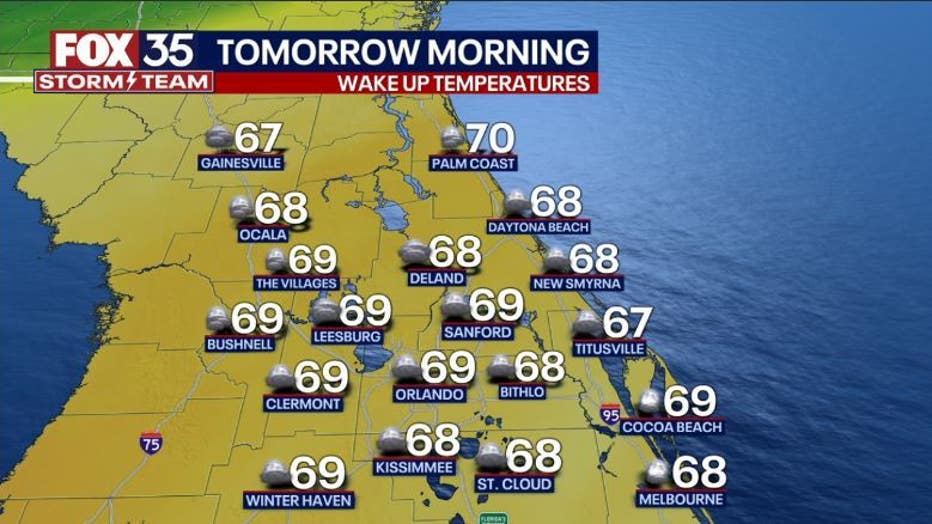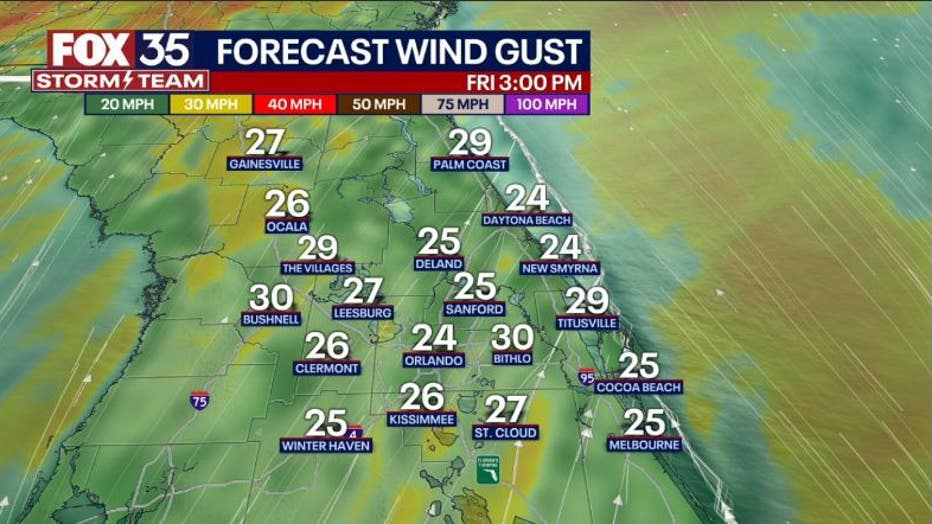 Outdoor burning should be ruled out today and common sense maximized as any fires can quickly become out of control fanned by the strong winds. Winds will increase by late morning through the afternoon-gusts to over 25-30mph appear likely on this Friday.
BEACHES:
Expect a windy, hot day along the beaches today. Gusty Southwest winds at 15-25mph with higher gusts are likely. Highs near 90 on the sand. Surf is in the 2-3' range in a northeast swell, Southerly wind swell mixes in for the PM. Moderate to high risk for rip currents all day. Low tide: 11:38am High tide: 5:37pm.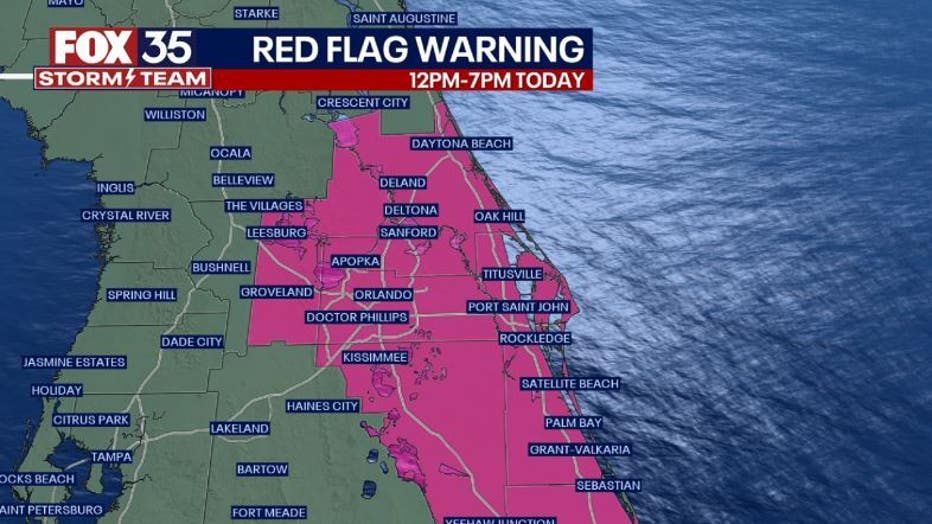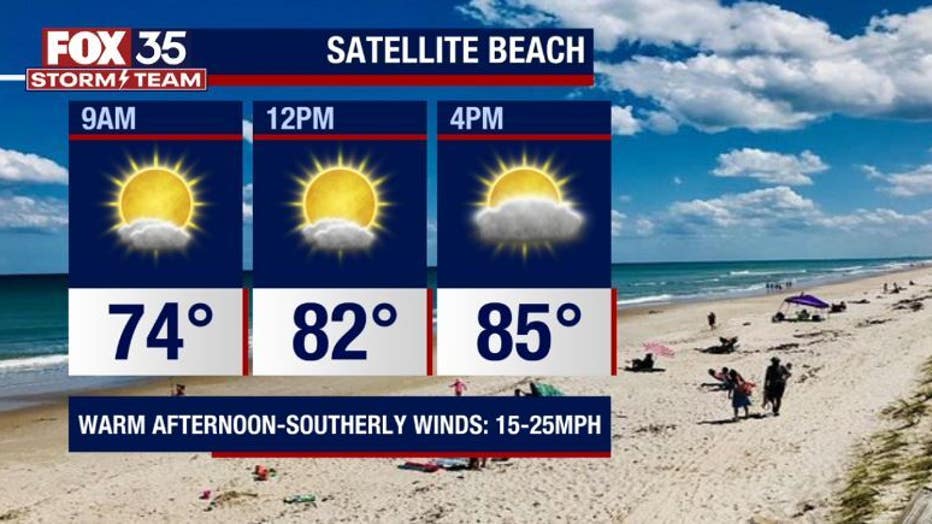 THEME PARKS:
Very warm weather is expected at the parks today with temperatures climbing well into the 80s to near 90. Mostly sunny skies and very windy conditions from the South-Southwest. Gusts could hit near 25-30mph with ease.
OUTLOOK:
The weekend brings a weakening cold front into Florida. This feature will approach today, increasing winds.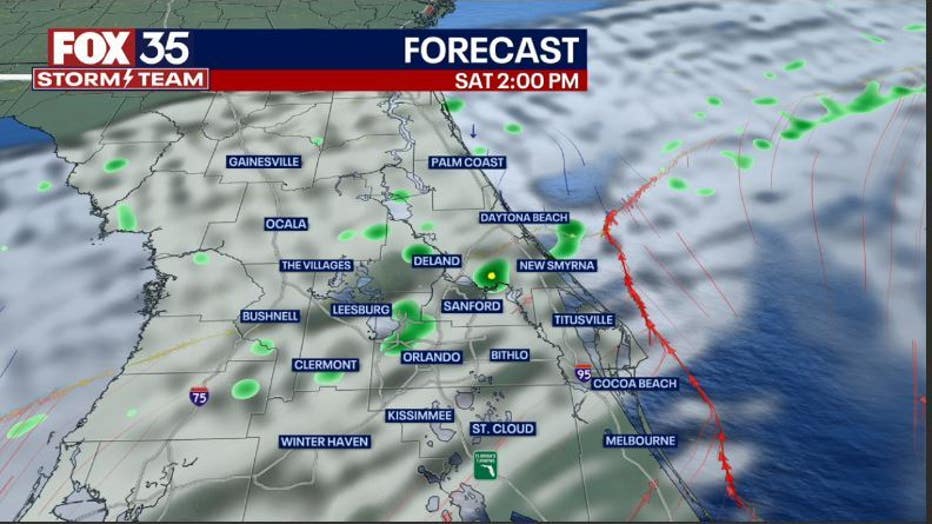 Tonight, clouds increase into Saturday morning with showers and a possible storm developing by Saturday late morning through the afternoon. The front will move South of the area slowly through the weekend with a continued chance for a few showers during this time, coverage is low, however. 
Highs this weekend range from the upper 80s Saturday to the lower 80s on Sunday. Winds will ease up slowly Saturday and more so into Sunday.