Meet Pumpkin, the raccoon who thinks she's a dog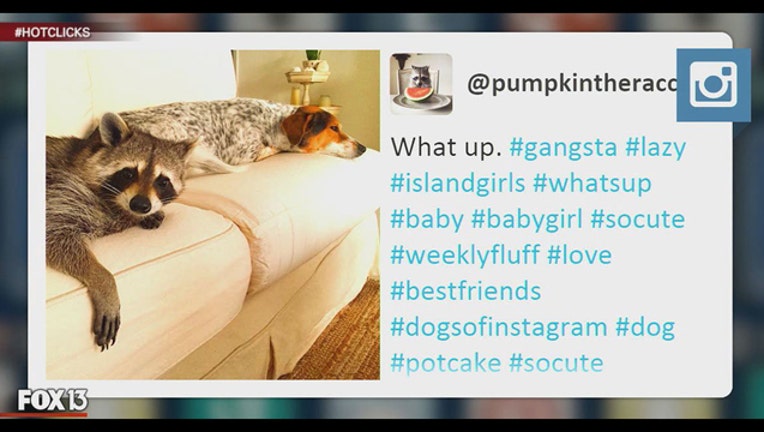 article
Late last year, a very unusual bundle fell out of a tree in Rosie Kemp's backyard: a month-old raccoon.
She was very weak, and had broken her back leg. Rosie waited, but when the raccoon's mother didn't return, she decided to take her in.
Rosie lives in Nassau, Bahamas, where there are no raccoon rescues and it's legal to own them. Determined to give the tiny creature her best possible chance, Rosie and her daughter, Laura Young, raised the little raccoon just like one of their own. They fed the cub, whom they named Pumpkin, and kept her warm, just like her mom would have.
Now, Pumpkin lives with Laura, her husband, William, and their two rescue dogs, Toffee and Oreo, and appears to be as happy as can be.
Click here for the full story from FOX News Insider.
Enjoy some of the photos from Pumpkin the Raccoons Instagram page below: