Orlando forecast: Highs in the 80s to kick off February in Central Florida
ORLANDO, Fla. - Tonight's low: 62 degrees | Tomorrow's high: 84 degrees
Main weather concerns: We have another very warm day ahead this Thursday. The afternoon will feature more sunshine with winds out of the southwest bringing warm afternoon highs in the widespread 80s from the interior, all the way to the beaches.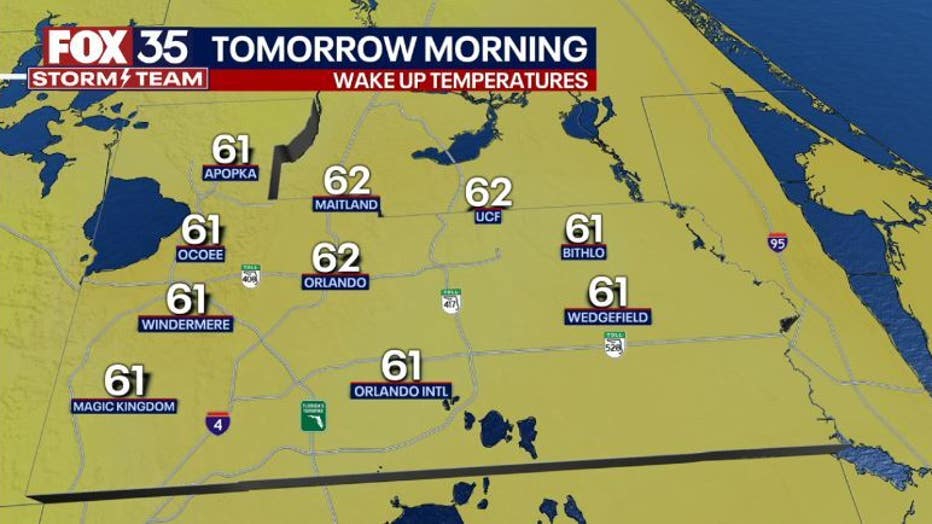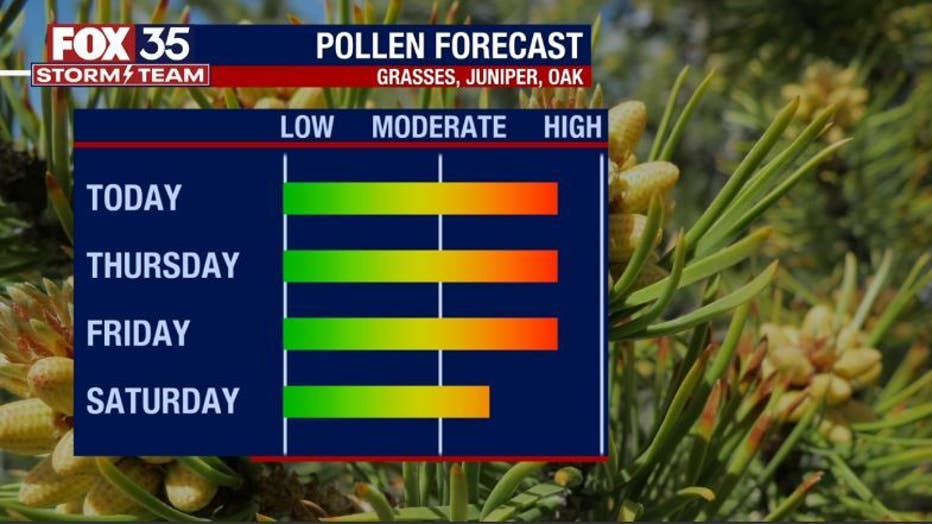 BEACHES:
A mix of sun and clouds are expected at the beaches today with highs in the upper 70s to near 80. Surf height will be around 2' as a small East swell dribbles in. There is a moderate risk for rip currents, but the UV Index is high, so don't forget your hat and sunglasses.
THEME PARKS:
It will be a great Wednesday to head to the parks with warm weather and sunshine. Highs will reach the low-mid 80s with a light SW wind. Consider a good sunscreen for the afternoon hours!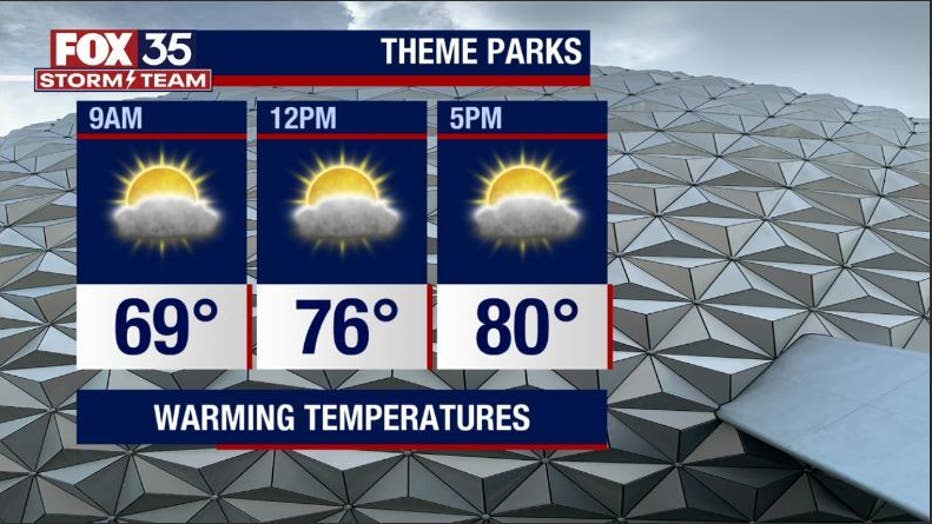 OUTLOOK:
The warm and dry weather pattern continues this week. We remain in the 80s all week long until a system arrives Friday. That system will spread across the state Friday afternoon allowing for a chance of showers and storms at 60% coverage. Our weather will also become breezy to downright windy over the weekend. 
More seasonable weather returns Saturday and Sunday with highs in the low-70s. A few ocean blown showers will be in play for the weekend with both Saturday and Sunday featuring rain chances at 30%.