Orlando weather: Here's when Central Florida's next cold front arrives
ORLANDO, Fla. - Central Florida is about to see some big weather changes with a cold front moving in that will drop temperatures into the 50s.
Tomorrow's high: 76 degrees
Tonight's low: 64 degrees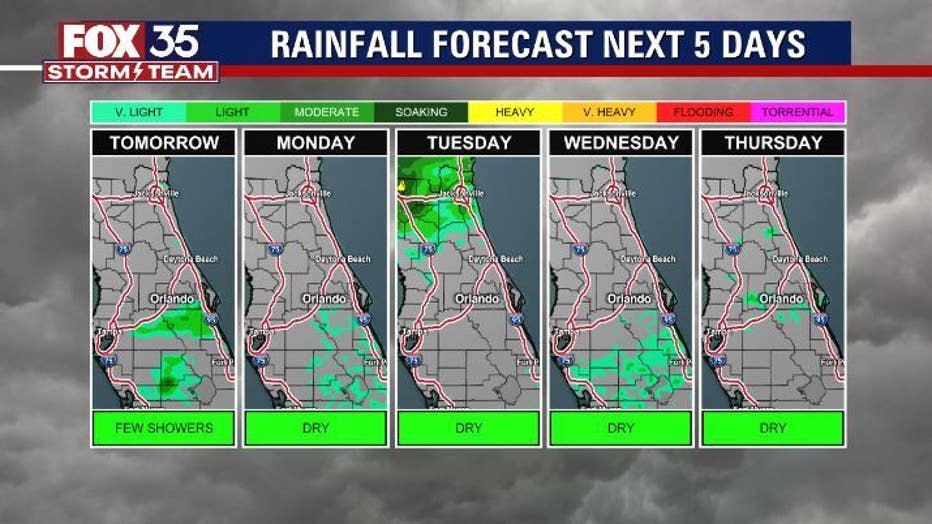 Rain: 20%
Main weather concerns:
Warmer than average through the rest of afternoon, as high temperatures peak into the mid 80s. Moisture increases throughout the afternoon. Isolated showers are possible for Southern Brevard. Dense fog is possible tonight into early morning Sunday.
BEACHES:
Sunday will be another quiet weather day. Avoid the beach if possible. There is still a lot of debris, and the rip current risk will moderate. Surf will be around 3 feet tomorrow.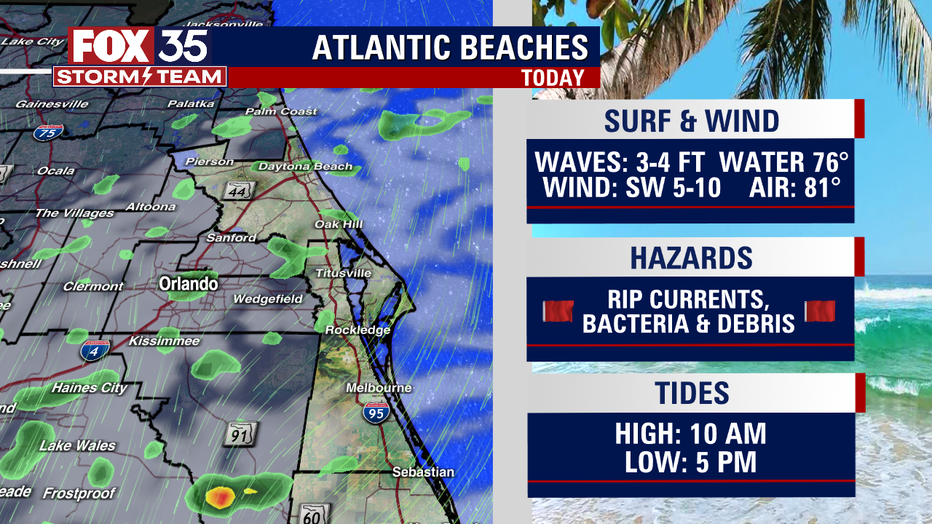 THEME PARKS:
Sunday will be a beautiful day for the parks. Temperatures will be in the mid 70s. There is a slight chance of showers between 10 am and 2 pm.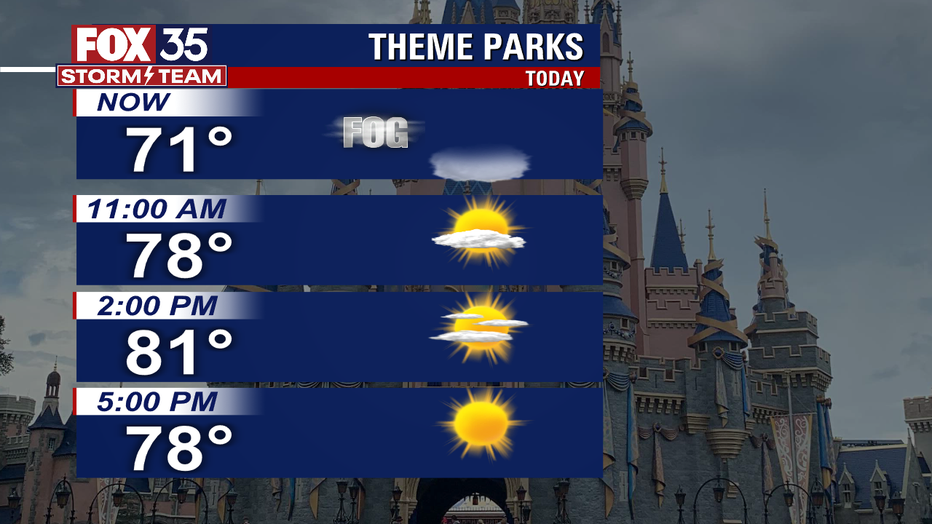 OUTLOOK:
A wonderful week ahead with drier conditions. A front push down Sunday increasing rain chances to 20%. Temperatures drop just slightly to 76 degrees tomorrow. Temperatures start out in the mid 70s/low 80s and drop to the low 70s by the end of the week with another front moving in. Friday will bring the highest rain chances of 30%.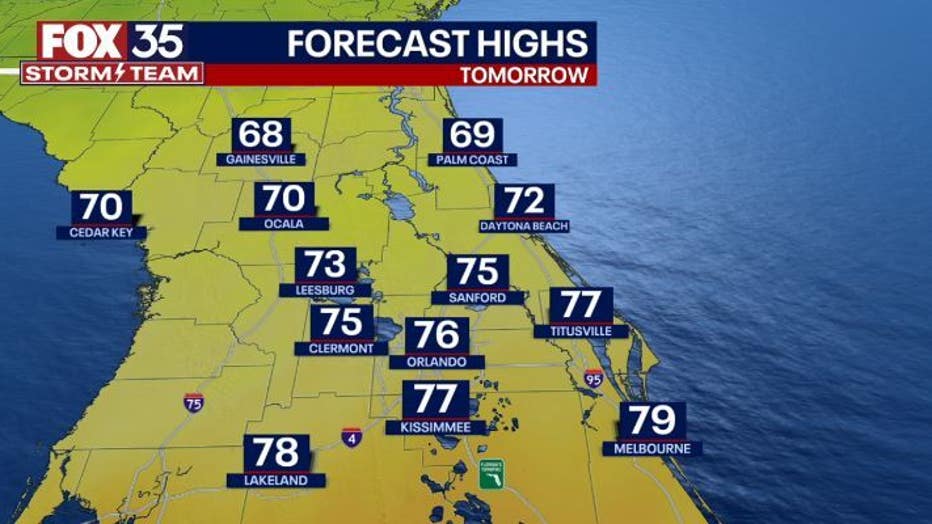 TROPICS:
Nicole's remnants are moving across the NE this weekend. Elsewhere, the tropics are calm with no activity expected within the next 5 days. The hurricane season continues until November 30th.