Orlando weather forecast: Strong cold front coming to Central Florida: How low temperatures will drop
ORLANDO, Fla. - Tonight's low: 67 degrees
Tomorrow's High: 88 degrees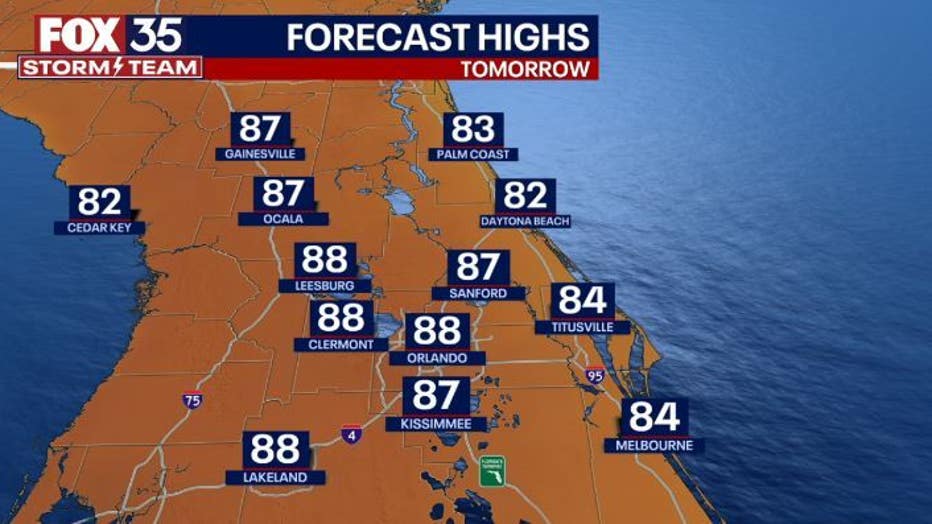 Rain: 0%
Main weather concerns:
Tonight, it will be dry with low temperatures in the mid to upper 60s across Central Florida. A bit breezy across the area with 10-15 mph winds. The wind will calm through the evening.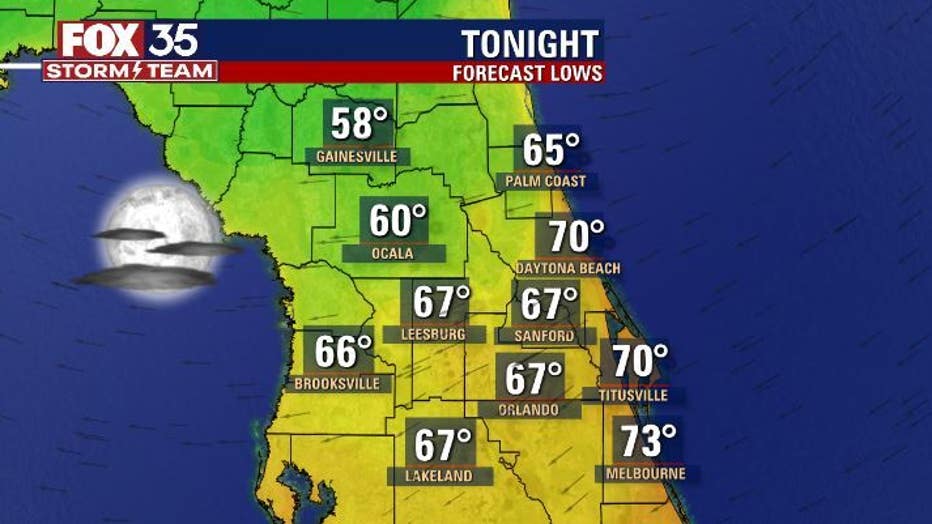 BEACHES:
Another wonderful day, Sunday along the coast. Mostly sunny skies will dominate with an onshore wind. Surf will be around 3 feet with a moderate risk of rip current. Temperatures will peak in the low 80s.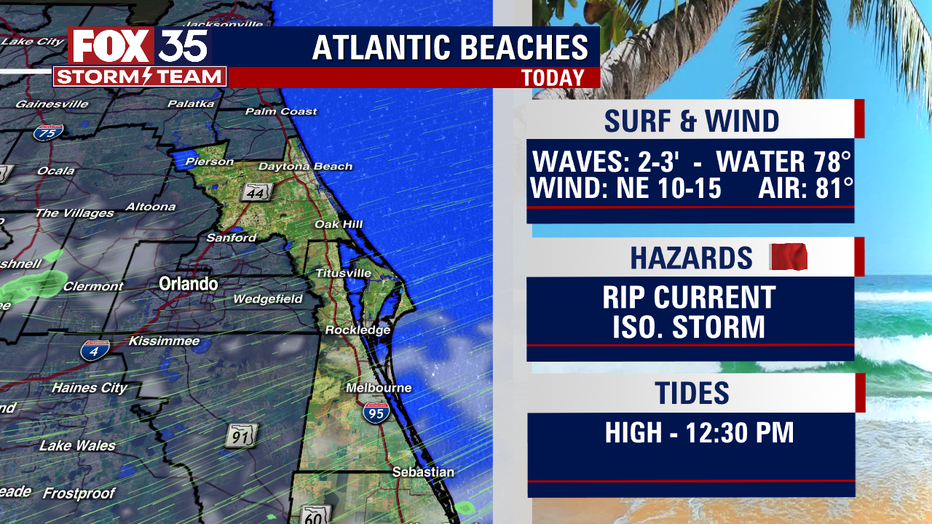 THEME PARKS:
Sunday will be an ideal day at the parks where there will be no chance of rain. Temperatures reach the upper 80s. Make sure to stay hydrated.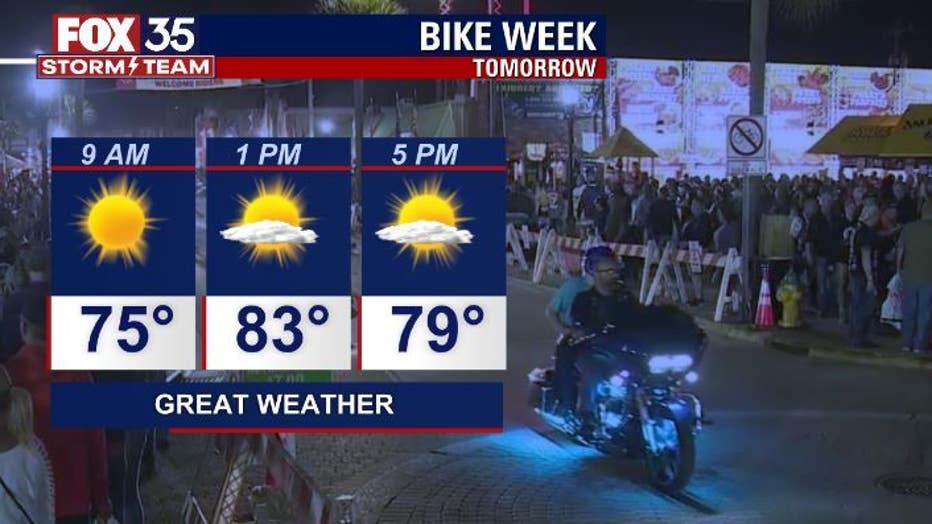 OUTLOOK:
The rest of the weekend remains dry. Temperatures will be in the mid to upper 80s across Central Florida. Humidity will be just a little lower on Sunday. Early next week another front moves in and that could bring a more notable change to the forecast by midweek. Low temperatures will drop to the 50s for the first time this season.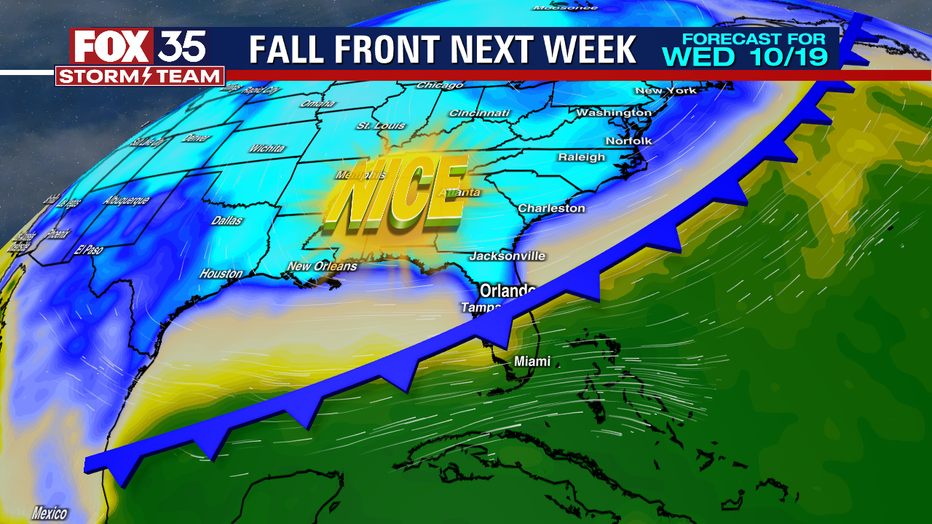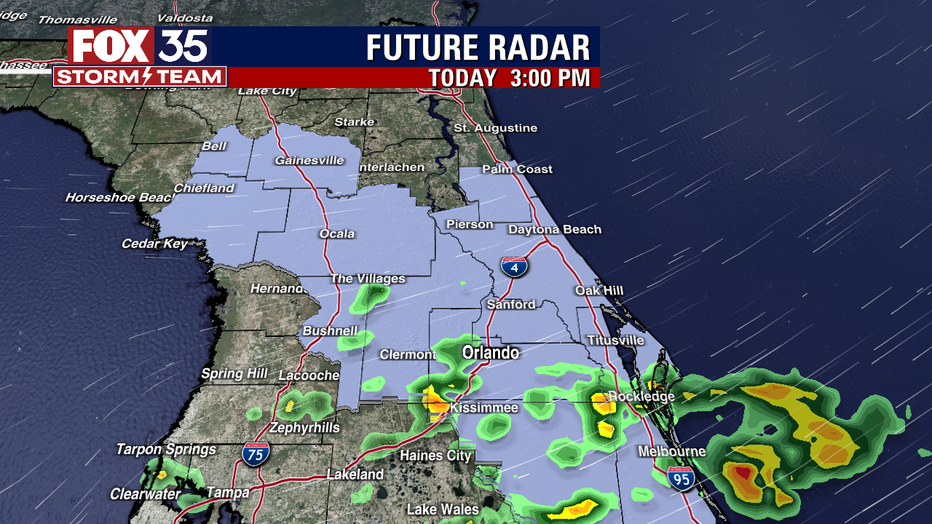 Rain chances will gradually return and then peak on Tuesday with scattered showers and storms ahead of the front. Cooler air with more punch will come in behind this front sending highs into the 70s and low into the 40s (North) 50s (closer to Orlando).
TROPICS:
Karl is on its last leg and should move over Mexico and dissipate this weekend. Elsewhere, the tropics remain mostly quiet with only one disturbance far east in the Atlantic with little chance of development. Continue to check in with us at FOX 35 for more on the tropics!