Orlando Weather Forecast: Temperatures in the 80s in Central Florida this week
ORLANDO, Fla. -
Tonight's low: 64 degrees | Tomorrow's high: 82 degrees

Main weather concerns: Highs will climb to well above average area-wide and more than ten degrees warmer than Saturday. We remain dry through the first half of this week.
BEACHES: An onshore wind continues today out of the southeast. Sunshine returns from the Cape beaches and to the south with more clouds the farther north you go. Highs will warm to the mid 70s for most. Surf will be about 3 feet with a moderate risk of rip current.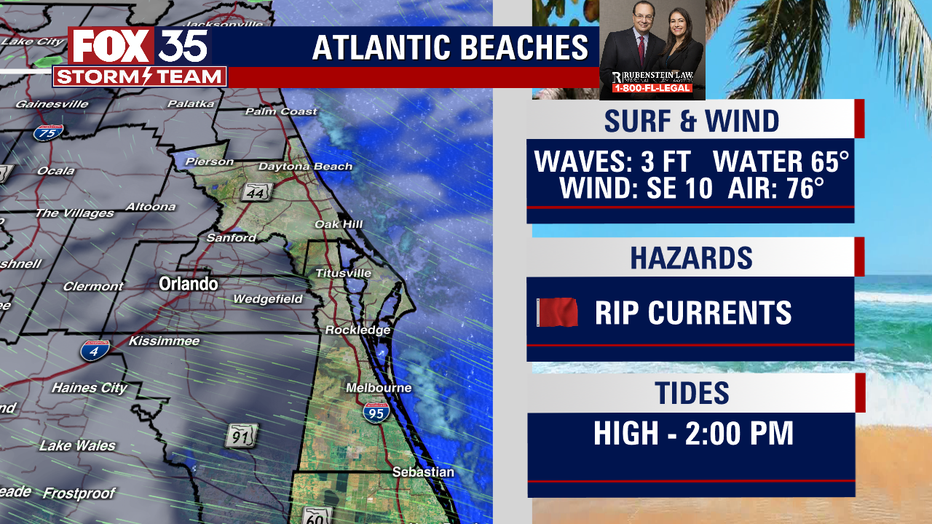 THEME PARKS: It will be a great day to head to the parks with fair and warm weather along with the return of afternoon sunshine. Highs will warm to the low 80s with a light SE wind.
OUTLOOK: The warm weather pattern becomes even more established this week. Highs surge into the low to mid 80s inland on Monday with upper 70s along the coast.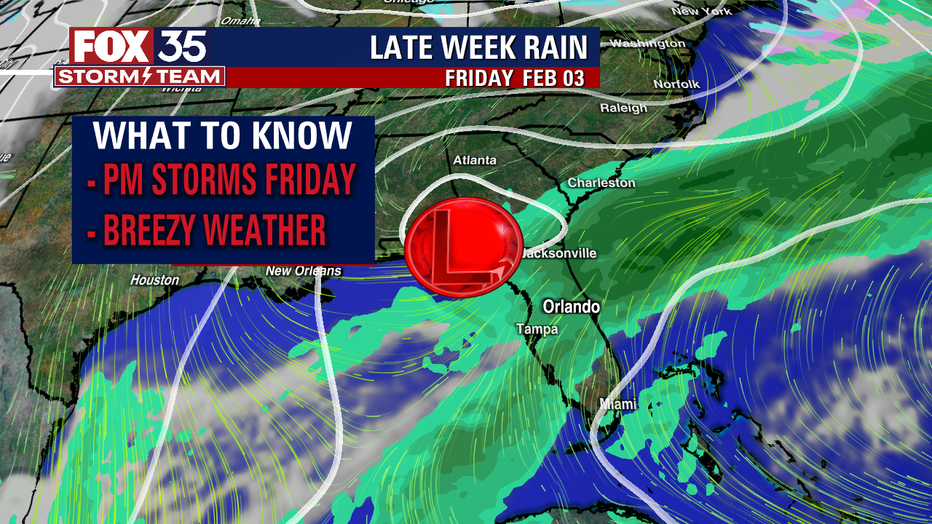 We remain in the 80s all week long until a system arrives Friday. That system will spread across the state Friday afternoon allowing for a chance of showers and storms.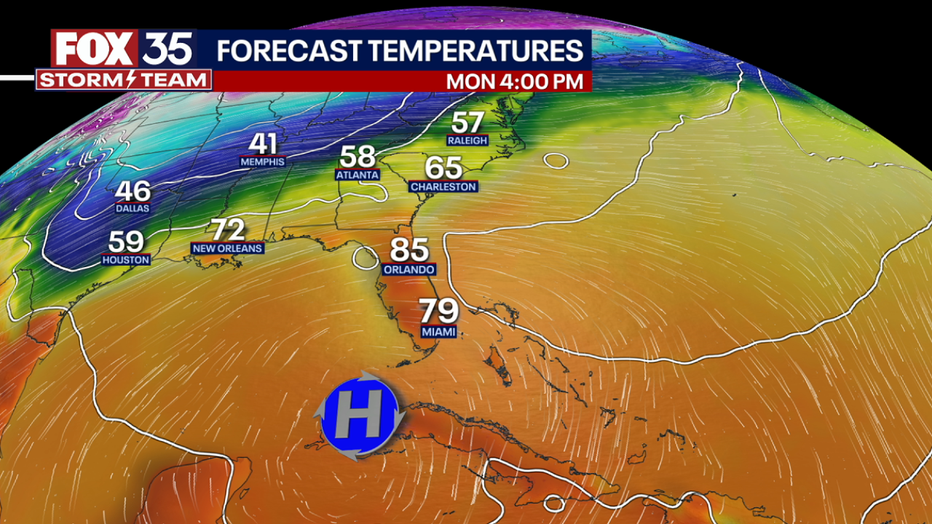 Our weather will also become breeze heading into the weekend. More seasonable weather returns Saturday.