Orlando Weather Forecast: Warm and windy day; cold front arrives overnight
LAKE MARY, Fla. - Today's high: 82 degrees
Tonight's low: 62 degrees
Main weather concerns: Gusty south winds arrive today and will bring Central Florida back into the 70s and 80s. Expect gusts up to 20-30 mph at times this afternoon. There is a chance of isolated showers/storms today with even a limited risk of severe weather for Gainesville and parts of North Central FL.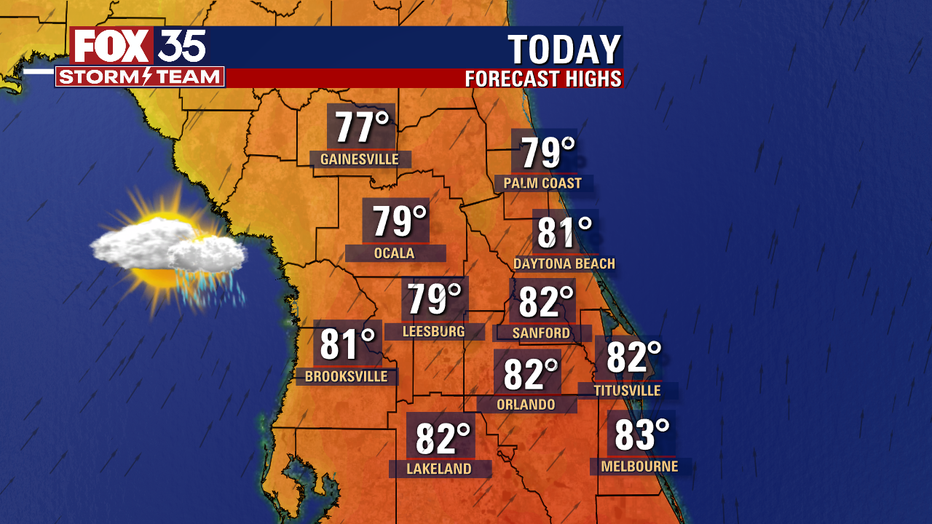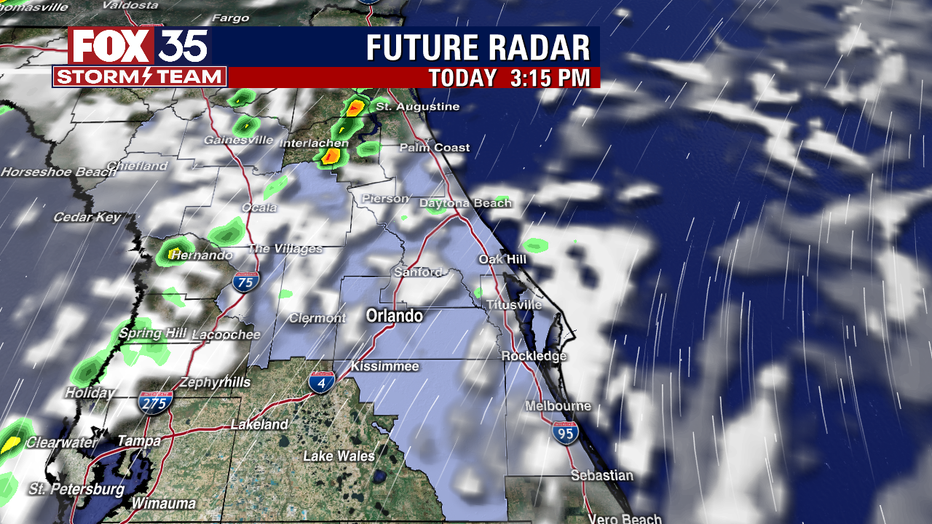 A cold front will arrive overnight and bring better chances of showers as it sweeps across the region. A rumble of thunder can't be ruled out with the front. Any rain should clear out by Sunrise Monday.
BEACHES: Warmer weather arrives today along with the gusty south winds. Highs will make it to near 80 along the coast with partly cloudy skies. Surf could reach 3 feet with a moderate risk of a rip current.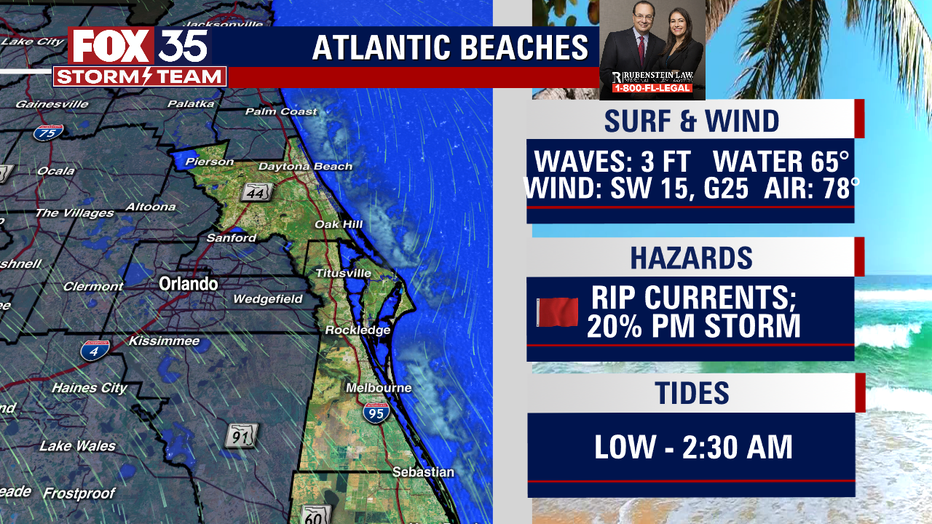 THEME PARKS: No need for a rain jacket today with the return of fair weather. It will be breezy and warm with highs into the low 80s.
OUTLOOK: Expect an up-and-down weather this week thanks to an active weather pattern and a number of fronts. After a warm day Sunday, highs will cool back into the 60s to near 70 Monday thanks to an overnight cold front.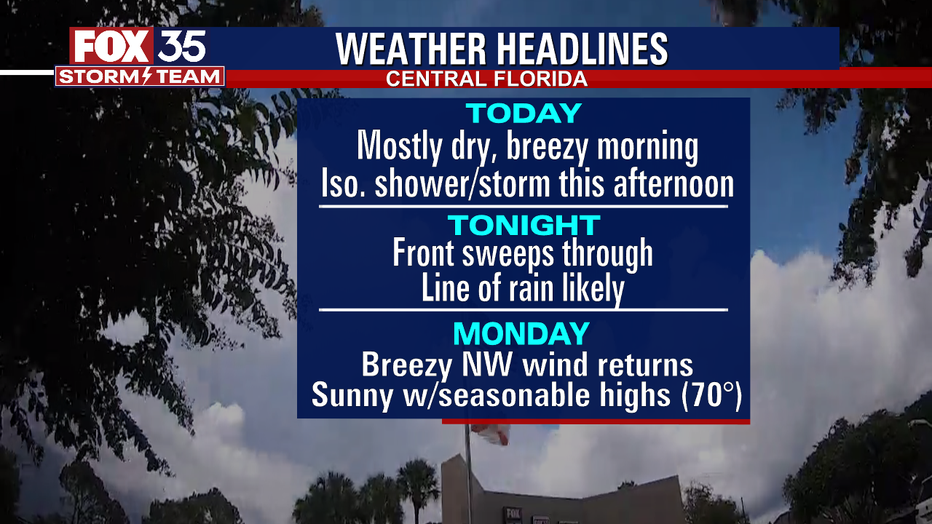 Winds will be breezy out of the NW. We'll warm back up to near 80 by Wednesday ahead of our next front. That could bring rain Wednesday night into Thursday along with more windy weather.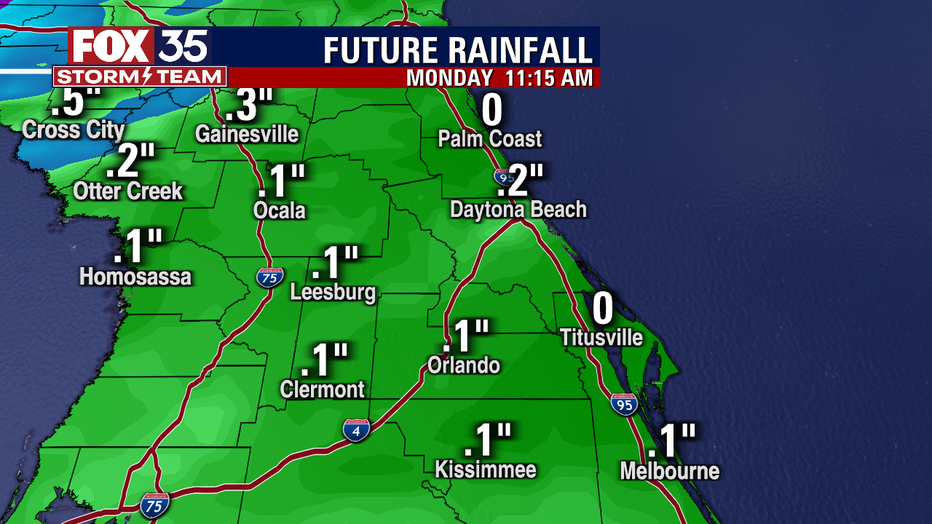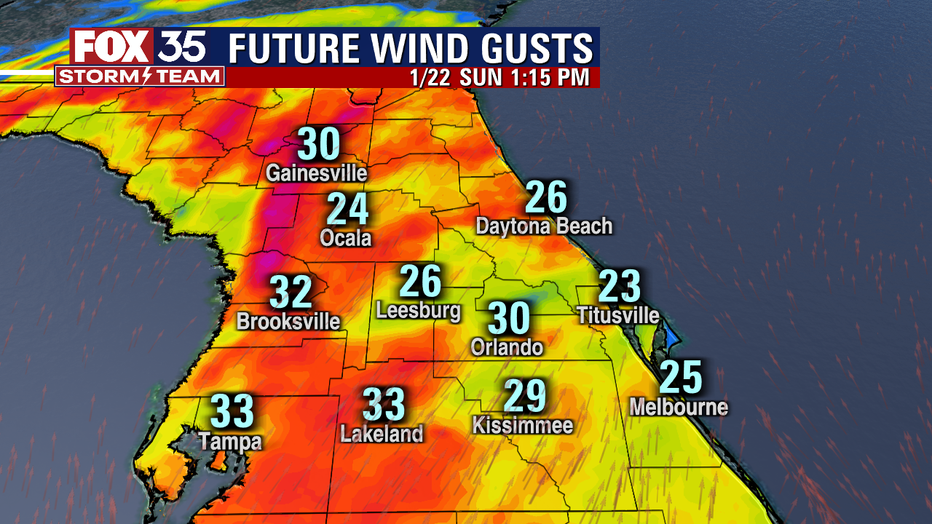 We'll end the week with much cooler weather as lows plummet into the 30s and 40s by Friday.