Police: Florida man tries to open patrol car, threatens to kill man in custody
GAINESVILLE, Fla. - Deputies are seeking more information about an alleged shooting at a Gainesville convenience store that ended with a convicted felon threatening to kill another man already in police custody, according to the Gainesville Police Department. 
The incident happened around 10:15 p.m. Monday night at the Come N Go convenience store at 1150 NE 16th Ave. A 911 caller reported someone shooting at him at the store from a U-Haul van that was stopped at a nearby traffic light, police said. 
Officers responded to the area, conducted a traffic stop on the U-Haul, detained the driver and put him in a patrol car without incident. That's when the 911 caller, identified as Courtney Crosby, ran toward the patrol car and tried to open the door, allegedly yelling that he was going to kill the man inside, police said. 
When officers intervened and tried to handcuff the 33-year-old man, he allegedly physically resisted. Police was able to detain him shortly after and placed him in a separate patrol car. 
An on-the-scene investigation revealed the driver of the U-Haul was in the Bentley's Upscale Nightclub when shots were fired, police said. The driver fled the area in the U-Haul van. 
At the time, Crosby was at the Come N Go. Surveillance footage showed Crosby leaving the store and allegedly firing a gun, police said. His car sustained bullet holes and a firearm was found inside it. It was revealed he was a convicted felon after a record check. 
Crosby said he had physical injuries and was transported to the hospital. He was taken to the Alachua County Jail shortly after.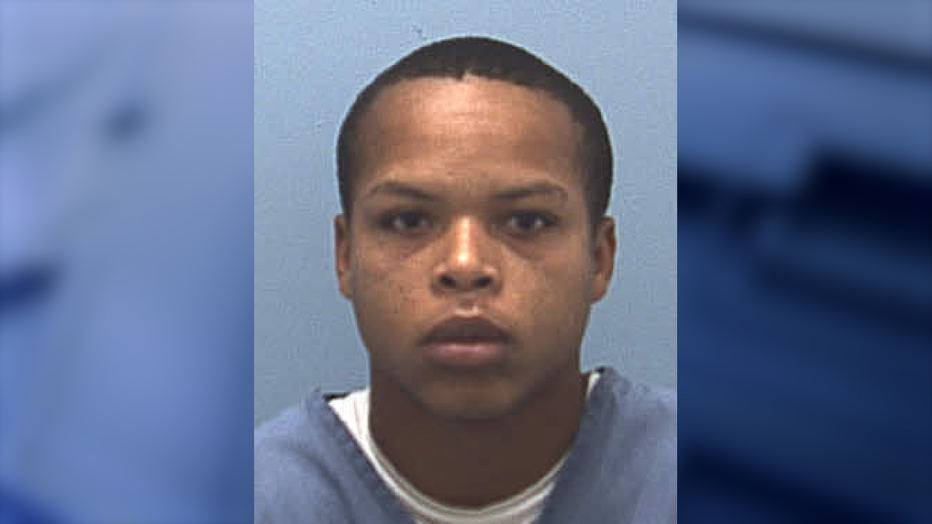 Photo: Florida Department of Corrections
The man was charged with possession of a firearm by a convicted felon and resisting without violence. Crosby was arrested twice in 2010 for sale or delivery of cocaine and burglary of a dwelling, structure or conveyance, according to arrest records. He was released in October 2011. 
MORE NEWS: 
The Gainesville Police Department did not reveal if the other man involved is facing charges. 
Anyone with information about both crimes is urged to contact detectives at 352-393-7670.