VIDEO: SpaceX launches 40 satellites for OneWeb from Florida
CAPE CANAVERAL, Fla. - SpaceX successfully launched its Falcon 9 rocket from Florida's Space Coast on Thursday, carrying a batch of satellites.
The rocket sent 40 satellites into orbit for OneWeb at 5:27 p.m. ET from Launch Complex 39A at Kennedy Space Center. The launch was set to go on Tuesday, but hours before liftoff, Kennedy Space Center Visitor Complex announced that the launch has been delayed to allow for additional pre-launch checks.
OneWeb is putting hundreds of satellites in low earth orbit for low latency broadband communications. This will be the first launch of OneWeb satellites with SpaceX.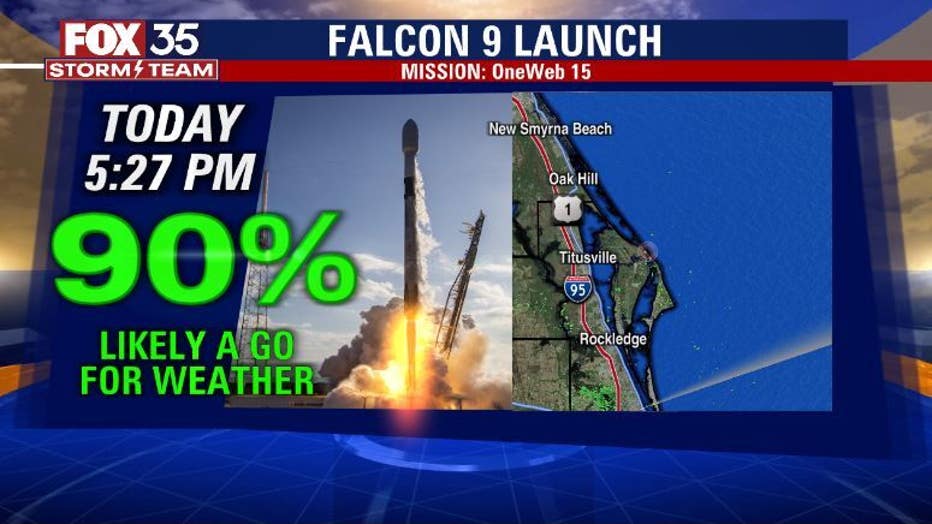 The Falcon 9's first stage booster returned to Landing Zone 1 at Cape Canaveral Space Force Station.