Burger King is offering free fries for the next 6 months — how to get the deal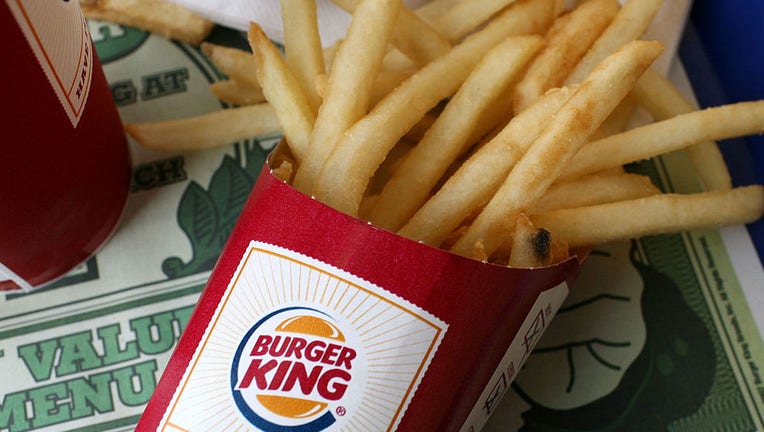 article
Burger King is giving out free French fries every week for the next six months. 
The fast food giant recently extended its Frequent Fry'er promotion, a deal for its Royal Perks members when they make any purchase on the Burger King app or BK.com.
The free fry promotion is now available once a week through June 30, 2023, the company confirmed to FOX Television Stations. It had originally been set to expire at the end of 2022. 
RELATED: Reese's announces new line of frozen desserts
"Enhancing the digital Guest experience continues to be a major focus for our brand, and we're confident this latest offer will attract even more loyal fans, while rewarding our existing members," Tom Curtis, president of Burger King North America, said in a statement in April when the deal was first announced.
How to get free fries at Burger King
To cash in on the free fries deal this year, customers need to download the BK app and register for Royal Perks or go to BK.com and click "Sign Up" by June 20 to become a Frequent Fry'er. 
The offer expires every Sunday at 11:59 p.m. ET, and a new offer is added each Monday through the end of June, the chain said.
RELATED: Here's how to claim up to $400 from Apple's faulty keyboard settlement
Meanwhile, other fast-food chains have announced freebies for customers in recent days. Chipotle teamed up with Snapchat to encourage customers to complete challenges in order to get free guacamole on their next food purchase.
Panera and Grubhub also partnered to offer a free cup of soup throughout the month of January when Grubub+ members make an order of $25 or more. 
This story was reported from Cincinnati.