Chinese balloon: Montana man describes 'surreal' experience capturing spectacle on camera
BILLINGS, Mont. - A huge, high-altitude Chinese balloon sailed across the U.S. on Friday — and one Montana resident captured the sight on camera. 
Chase Doak, a resident in Billings, spotted the balloon up in the sky Wednesday afternoon, on the same day a suspected spy balloon passed over the area, according to the Pentagon.
The footage, taken on his cell phone, shows the balloon up in the sky, as Doak shares the object appears to be stationary for at least 35 minutes.
Doak told LiveNOW from FOX that he didn't have "any idea" what the object initially was when he first caught a glimpse of it.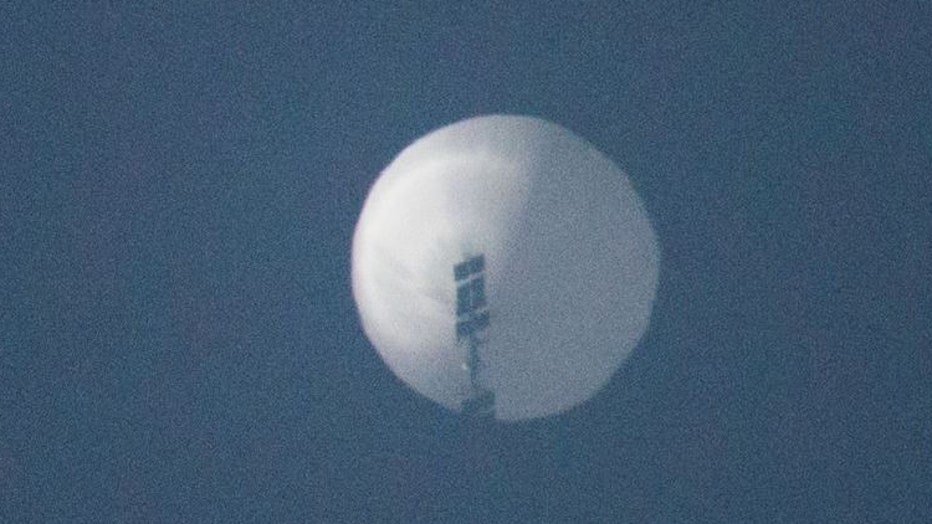 Image of a suspected Chinese spy balloon. China said Friday that a balloon spotted over American airspace was used for weather research and was blown off course, despite U.S. suspicion it was spying. (Credit: Chase Doak via Storyful)
"I thought it was maybe a star or a planet, but the sun was still up, so I knew it really couldn't be", Doak said, adding, "So, when I locked my eyes on it, I just saw a big round disk in the sky. It honestly looked like a tiny moon."
The balloon was detected over sensitive military sites in Montana but had moved eastward over the heartland of the central United States during the day and was expected to remain in U.S. airspace for several days, officials said.
"I'm a little bit disturbed that the surveillance balloon — if that is, in fact, what it was — made it this far into our country and was hovering over my hometown" Doak continued. "I didn't feel threatened by it. I saw it. But it's been a shock for sure." 
Since Wednesday, many videos have been uploaded to social media sites as people with binoculars and telephoto lenses tried to find the "spy balloon" in the sky as it headed eastward over Kansas and Missouri at 60,000 feet.
Secretary of State Antony Blinken's cancellation to Beijing came despite China's claim that the balloon was merely a weather research "airship" that had blown off course. The Pentagon rejected that out of hand — as well as China's contention that the balloon, about the size of two school buses, was not being used for surveillance and had only limited navigational ability.
Doak said that whatever the object is, it should be brought down safely and investigated.
"This is certainly something I never expected to be caught up in," Doak added. "It has been wild; it's really been surreal."
RELATED: Chinese balloon now over central US as Antony Blinken cancels visit to Beijing
Biden was first briefed about the Chinese surveillance balloon on Tuesday, White House press secretary Karine Jean-Pierre told reporters. She did not shed light on why the administration waited until Thursday to make its concerns public.
A senior defense official said the U.S. had prepared fighter jets, including F-22s, to shoot the balloon down if ordered. The Pentagon ultimately recommended against that, noting that even as the balloon was over a sparsely populated area of Montana, its size could create a debris field large enough to put people at risk.
In a statement, the Chinese foreign ministry said the balloon was a civilian airship used mainly for meteorological research. It said the airship had limited "self-steering" capabilities and had "deviated far from its planned course" because of winds.
"The Chinese side regrets the unintended entry of the airship into U.S. airspace due to force majeure," the statement said, citing a legal term used to refer to events beyond one's control.
This story was reported from Los Angeles. The Associated Press contributed.