Orlando Weather Forecast: Coastal counties could see early morning fog ahead of hot Tuesday afternoon
ORLANDO, Fla. - Tonight's low: 65 degrees | Tomorrow's high: 86 degrees

Main weather concerns: Expect another warm Tuesday across Central Florida with highs hitting the mid-80s inland.  Fog could be a concern along coastal counties in the early morning hours.  Skies will feature a mix of sun and clouds across the region.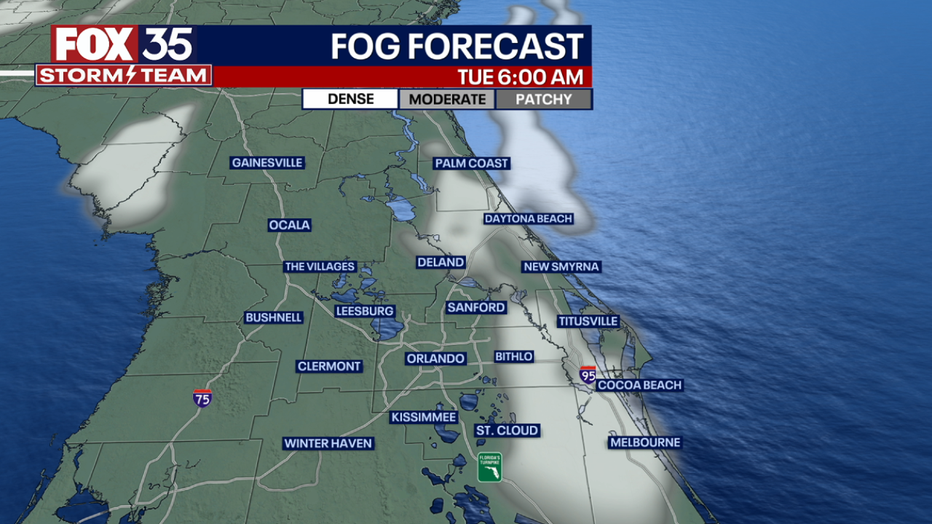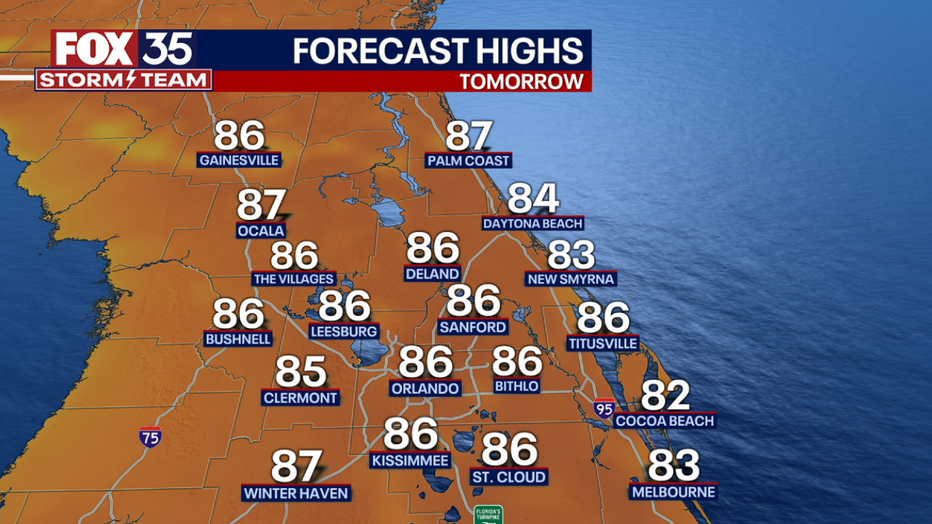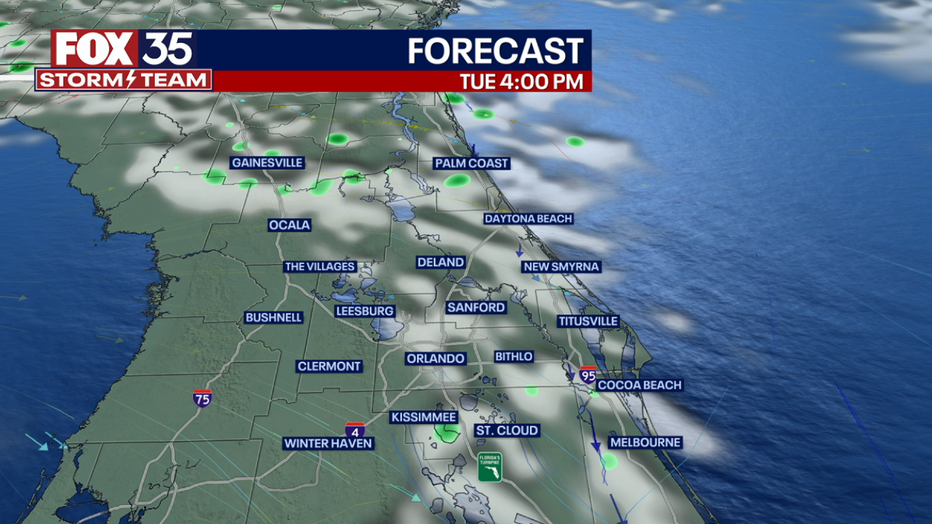 BEACHES: Looks like a mix of sun and clouds along the beaches. Most will reach nearly 80 degrees. Showers and perhaps a rogue storm will be possible by early afternoon. Rain chances stand in the 20-30% range.  
A moderate rip current risk continues today. Surf is a combo of mixed swell in the knee-waist high range and could get quite fun at the right sandbar during the right tide time. Surf looks even better by Tuesday as winds rotate to the West, making conditions clean and glassy.
THEME PARKS: It may be a good day to keep our FOX 35 Storm Team Weather App on hand with afternoon showers and storms possible. The most likely window for rain will be from 2 pm - 7 pm around the parks. Highs today park-side hit around 85.
OUTLOOK: Finally, some measurable rain was recorded Sunday night for parts of the viewing area. It wasn't a whole lot, but at least something! There will be a few more opportunities as we course through the next several days.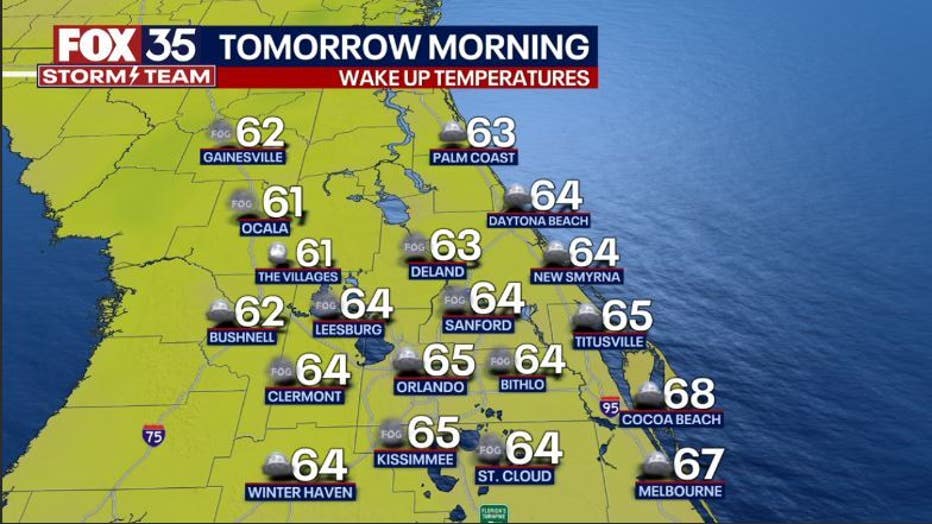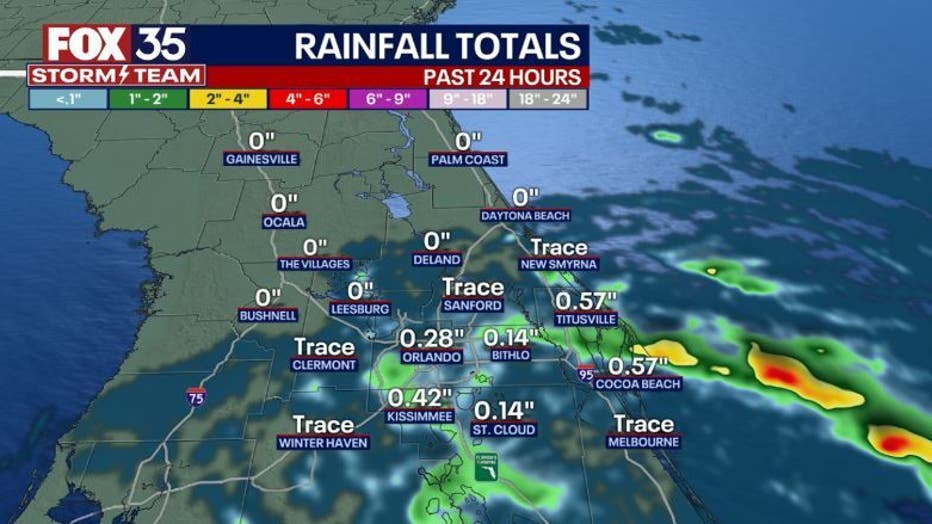 Again, amounts look light overall. A weak front will move across the State around midweek, this feature will cool temperatures a bit with the most noticeable change during the overnight hours late week. Lows then will tumble into the upper 50s. Stay tuned!