Woman struck in face by stray bullet at Florida home during New Year's Eve gathering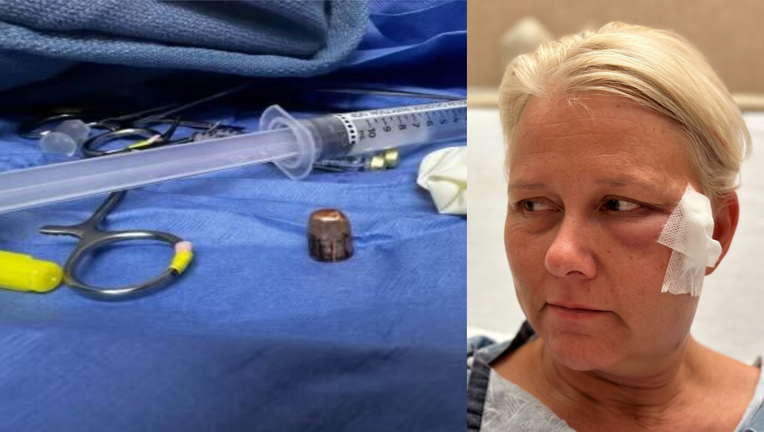 article
LAKE MARY, Fla. - Police are searching for a suspect who reportedly struck a woman in the face with a bullet in a Florida subdivision on New Year's Eve. 
Officers said they received information that a woman was struck on the face by an unknown metal object while attending a New Year's Eve party in the Crystal Ridge Subdivision in Lake Mary. 
The woman told police she was seated on a patio at a friend's home around 11:30 p.m. She said she felt like a "metal softball" hit the left side of her cheek. She said she didn't see or hear anything prior to the unknown object striking her face. 
When the woman reached for her cheek, she noticed she was bleeding from her face. 
Police later confirmed that the metal object was a small caliber bullet. 
The woman received non-life-threatening injuries from the stray bullet. Police believe the bullet traveled in a "downward trajectory" before striking the woman. 
Anyone with information about this incident is encouraged to contact the Lake Mary Police Department's Criminal Investigations Division at 407-585-1323.