What's open and closed on Jan. 2, 2023, day after New Year
The New Year's Day 2023 holiday fell on a Sunday this year, and because of that, many businesses and government offices observe Monday, Jan. 2 as the official holiday.
This can include postal delivery, banks, and even the stock market. 
Here's what will be closed — and open — on Jan. 2, 2023:
Mail delivery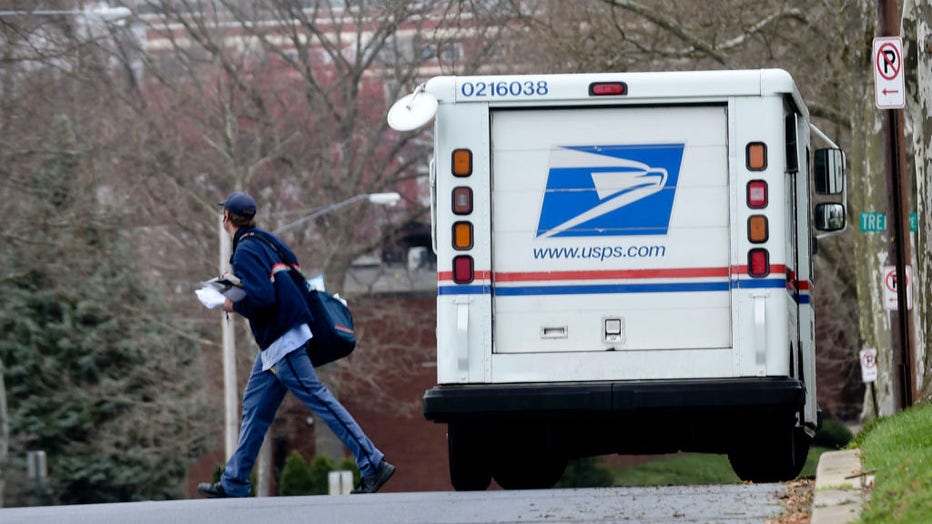 FILE IMAGE - A postal worker delivers mail on March 31, 2020, in Wyomissing, Pennsylvania. (Bill Uhrich - MediaNews Group/Reading Eagle via Getty Images)
Post offices will be closed on Monday, which means mail and packages won't be delivered by the United States Postal Service.
Packages from other delivery services could also be impacted. Most FedEx services are open on Jan. 2. Meanwhile, most UPS services are closed on Monday with some limited UPS Store locations open. 
RELATED: New Year's: History of lucky food traditions including tamales, pork and sauerkraut
Banks
The Federal Reserve is observing New Year's Day on Jan. 2, which means most banks will be closed.
Banks are not required to close on federal holidays, but many do. Check your local branch before visiting.
Additionally, the New York Stock Exchange and Nasdaq will be closed.
RELATED: Americans say holiday gifts harder to afford
Court and government offices
All federal offices will be closed. However, at the state government level, some may still be open.
Courts will likely be closed, too. Check with your local branch before visiting.
RELATED: From Boise to Bhutan: Here are the top travel destinations of 2023
Retail
As with other major holidays, private retailers may choose to be open or closed, or amend their hours. Check with your destination Monday before visiting.
This story was reported from Cincinnati. Megan Ziegler contributed from Detroit.